Police caught 35 motorists committing crimes – including a drug offence, speeding and driving without a licence – in a three-hour operation in an Aberdeen community.
Officers were deployed around the Northfield area to tackle antisocial driving after complaints from residents.
Armed with a CCTV unit and speed cameras, they aimed to catch drivers who were breaking the law and advise others how to better keep safe on the roads.
Sergeant Diane Colquhoun said: "There were concerns raised by the local community at a community council meeting about youths travelling about on motorcycles at high speeds.
"It's a fairly heavily residential area with a number of children about on the pavement.
"We're trying to work with the community to make it a safe place for them to live.
"But it's also about educating drivers that their speeds are not always acceptable."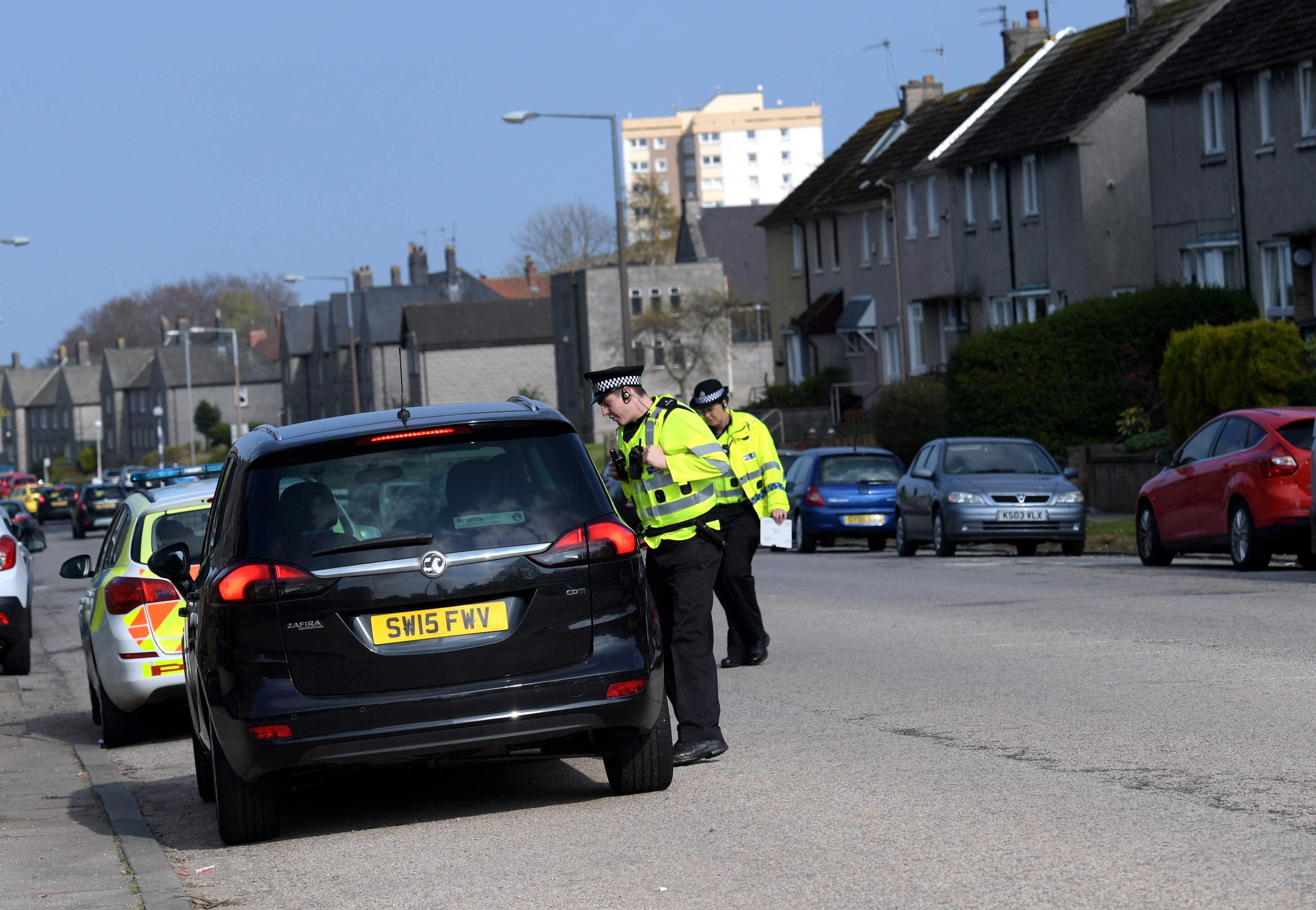 A total of 53 vehicles were stopped during the operation, with 35 offences detected.
These ranged from a broken light to driving without a licence.
Two motorists were given penalties for driving too fast – at 40mph and 44mph in a 30mph zone – while another was stopped over a drug-related offence.
Police Scotland speed cameras can catch speeding up to a kilometre (1,000 metres) away.
The Evening Express was on the scene when Pc Nikki Murray and Pc Malcolm Kinross pulled over the speeders.
Both incidents took place on Provost Rust Drive at around 4pm while young children were playing on the surrounding grassy areas.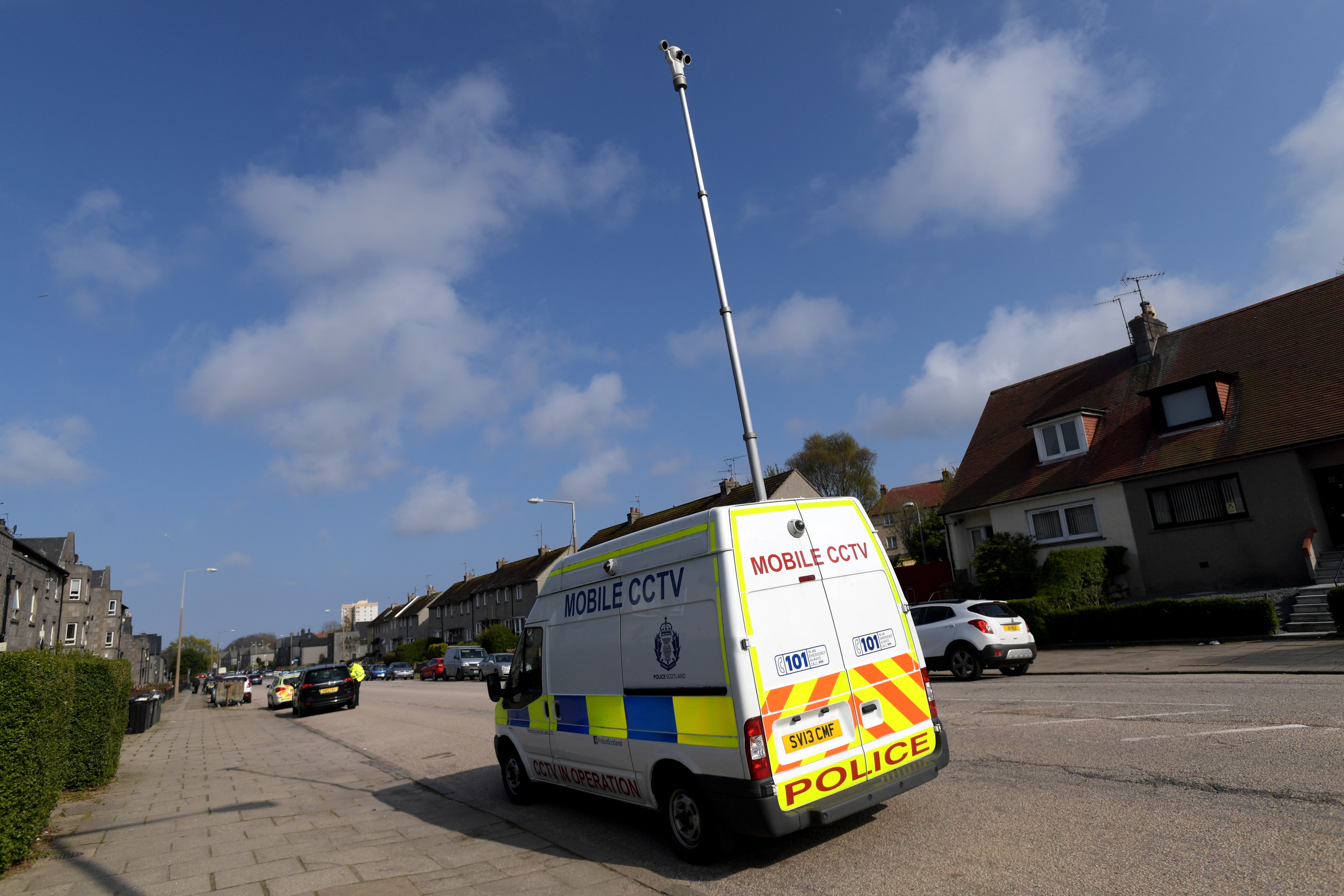 The vehicles were checked over by the officers before the drivers were taken into the back of a police car and given tickets.
On Manor Avenue, a CCTV unit was positioned and Pc Calum Mackay and Pc Lynsey Morris were pulling over random vehicles to check for any faults.
The camera was in operation to catch footage of anything the officers missed.
When the Evening Express arrived they were chatting to a driver who had a broken light, which the driver claimed they had no idea about.
Pc Mackay said: "We just put them on a vehicle rectification scheme. It gives them 21 days to get the problem fixed.
"It's better than giving them a £100 fine for something they might not have realised they had."
Officers were deployed between 3.30pm and 6.30pm, which are considered peak times for road users.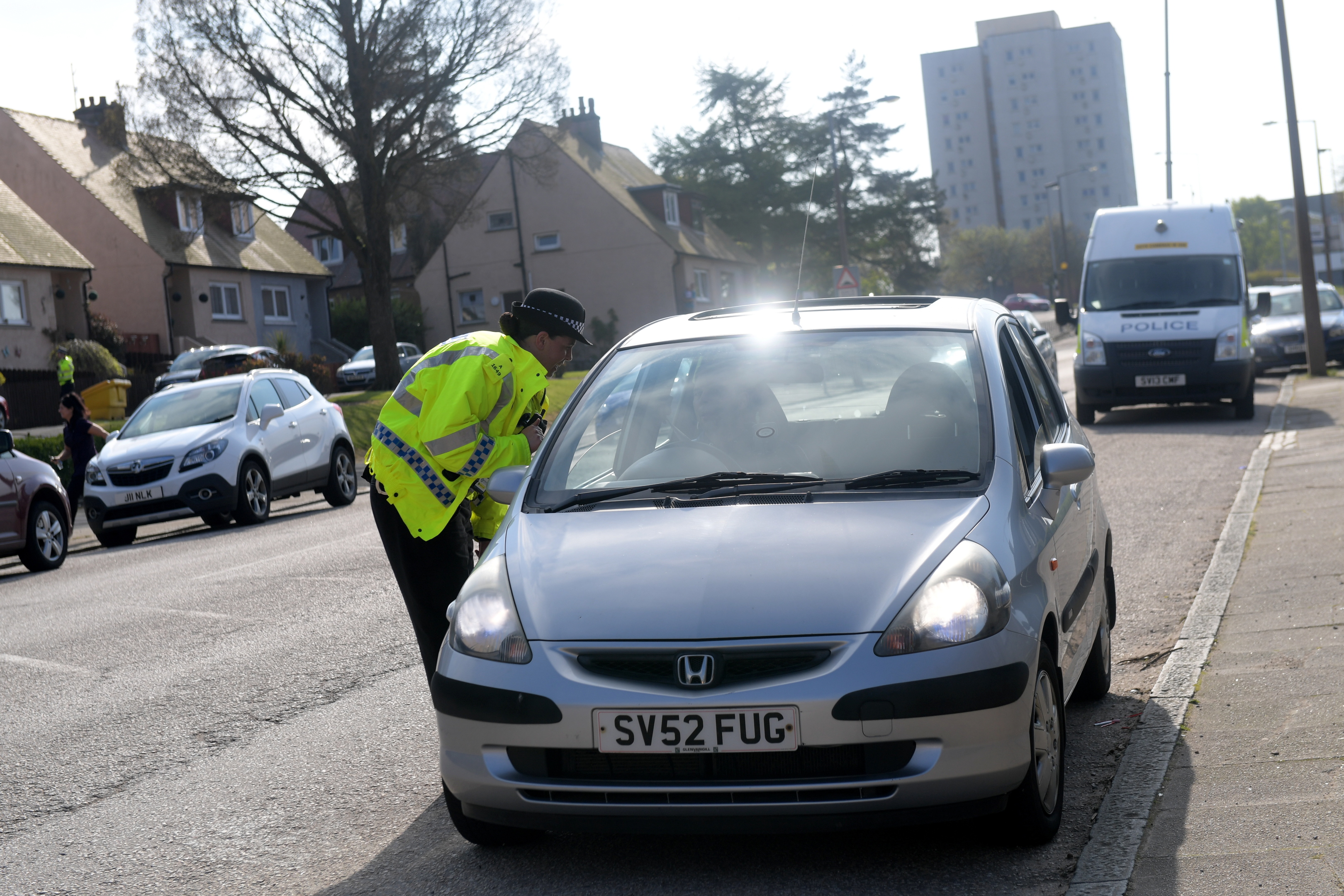 It comes under the umbrella of Operation CEDAR, which is an ongoing operation to encourage drivers to take more responsibility on the roads throughout the North-east.
Kirsty Blackman, a parliamentary candidate for Aberdeen North, had written to the force urging them to take action.
She said: "People were really worried the area wasn't safe, they were worried about children playing outside.
"It's really good police are getting involved and helping local communities to be safe.
"If things like this can catch drivers that will discourage others.
"Those roads are very busy with people crossing them and there's a lot of kids in the area too.
"The dangers of hitting someone when travelling over 30mph compared with under are significant.
"No matter how much of a rush you are in, speeding isn't worth it."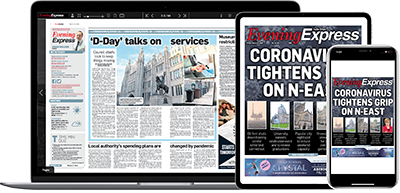 Help support quality local journalism … become a digital subscriber to the Evening Express
For as little as £5.99 a month you can access all of our content, including Premium articles.
Subscribe