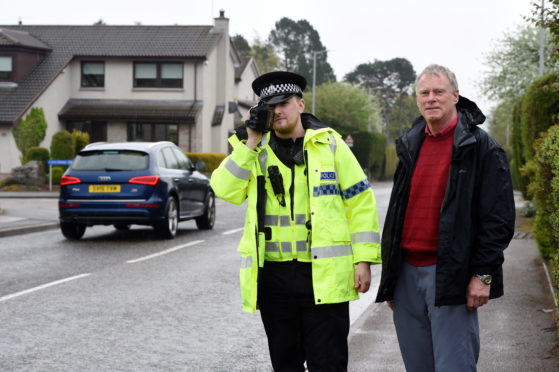 Police in the north-east have been carrying out road safety operations using intelligence from communities.
Officers from West End and Hazlehead CPT are taking part in the initiative alongside community councils and schools in the area.
The scheme is aimed at making the area's routes safer for all road users and has been conducted in various communities over the course of this week.
Pupils and teachers from Airyhall, Broomhill, Kingsford and Culter schools were also joining officers throughout the campaign to see them in action.
A number of motorists have been stopped and reported for crimes including speeding and driving without insurance.
Sergeant Simon Lewis-Dalby said: "This is the largest community road safety operation the division has undertaken, encompassing two policing areas, five community councils and three schools over six days.
"It's a fantastic opportunity for the community councils to be able to feed back and say to residents we are doing something in the areas they are concerned about.
"Initiatives like this are driven by the community and we want to be able to show we are being proactive.
"Education is a really important part of what we are doing. It's more about that than enforcement. If we can educate on good driver behaviour that is important."
---
---
Cults, Bieldside and Milltimber Community Council secretary Peter Roberts said: "Quite often at our meetings residents raise concerns about things like speeding.
"The officers are to be commended for this level of engagement with the community. They have been very good.
"Hopefully this leads to a change in driver behaviour."
The operation has also been used as an opportunity to test new equipment, as well as teach pupils about road policing.
Children at Kingsford Primary were involved and depute headteacher Donna Greaves said: "The pupils were really excited to be involved in the scheme.
"The police are using new equipment and the pupils had a chance to ask questions about it and see how it works.
"Getting to have a shot is something they were all really excited for. It's great because they are learning a lot.
"They will be able to go home and educate their parents.
"The main message of the scheme is obviously safety.
"It's their area and they deserve to come out of school and be safe."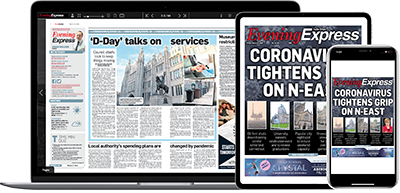 Help support quality local journalism … become a digital subscriber to the Evening Express
For as little as £5.99 a month you can access all of our content, including Premium articles.
Subscribe