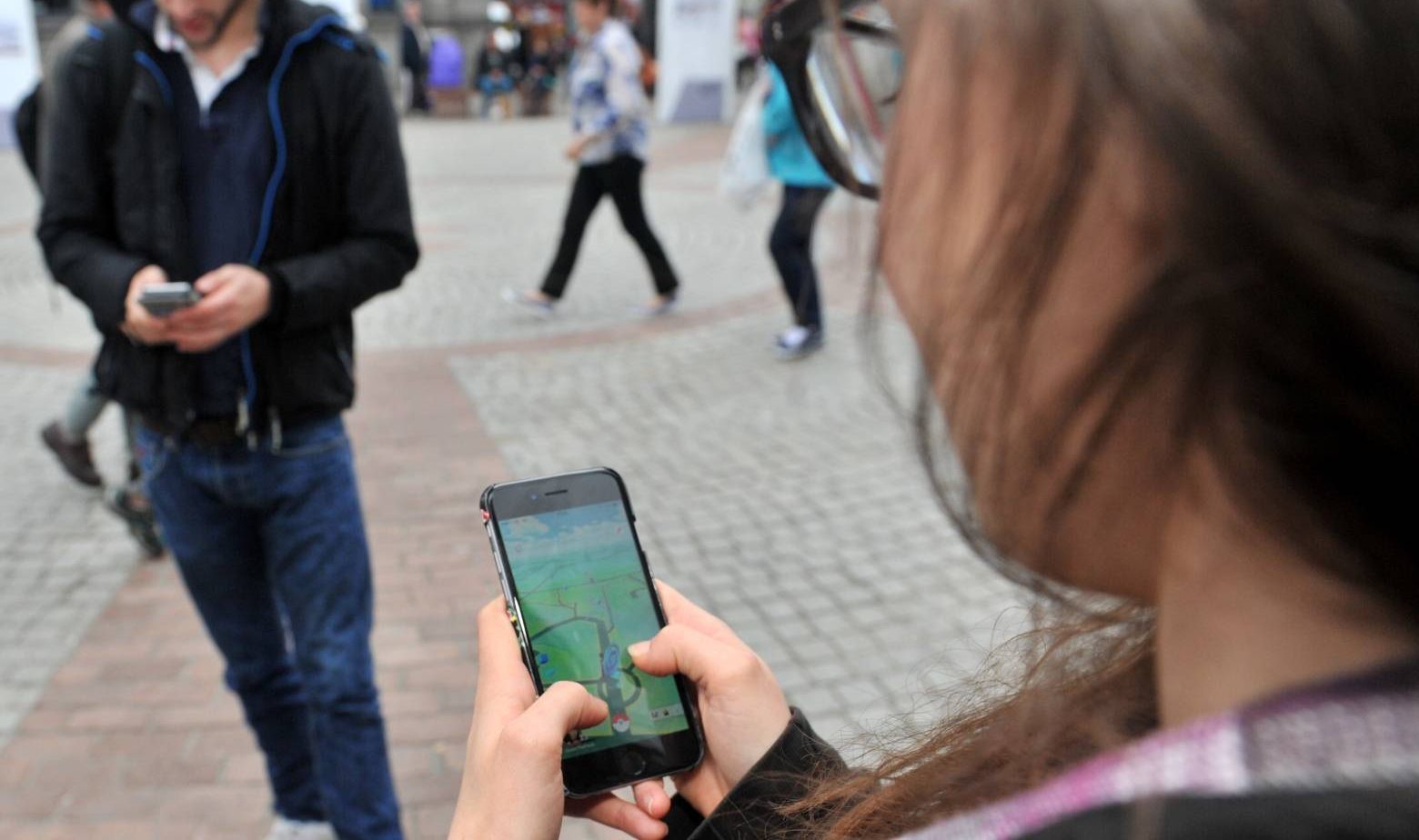 Pokemon mania has gripped Aberdeen.
The new app Pokemon Go uses augmented reality technology to project Pokemon creatures on to real world locations.
The game, which only launched in the UK officially yesterday, is already attracting a legion of fans – and Pokemaniacs have been spotted at landmarks across the North-east.
To progress in the game – available for mobile devices – players need to physically explore their environment.
Once found, catching one of the virtual creatures is as simple as swiping your phone's screen.
Different types of Pokemon can be found all over the Granite City, with some more rare than others.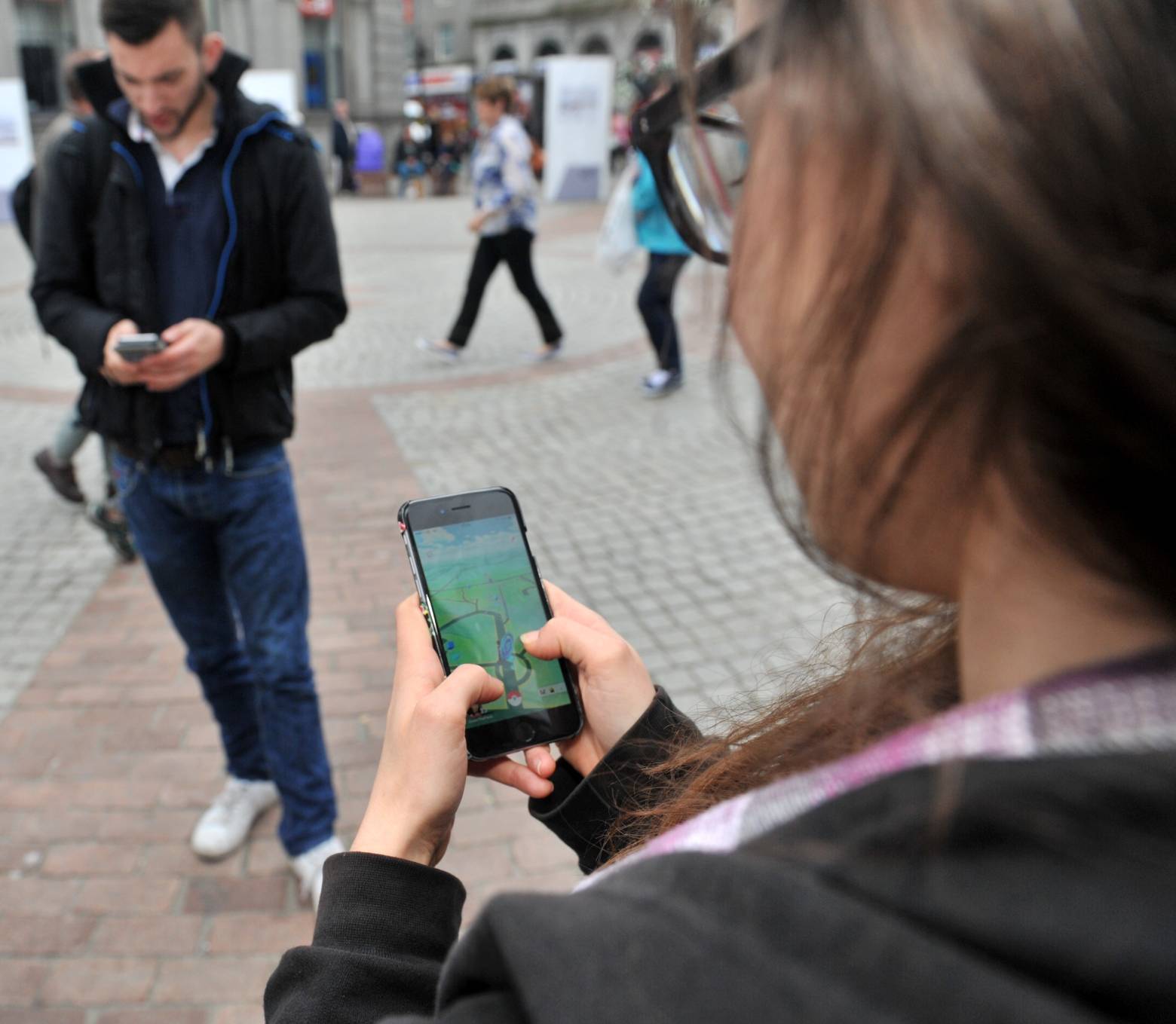 One of the most popular sites, often attracting dozens of players, is outside the St Nicholas Centre, where three of the games "Pokestops" are located.
Players can place virtual items, called lures, at these locations to increase the chances of catching a Pokemon.
One of those people spotted hunting Pokemon in the city centre wa s law student Charlotte Torrance.
The 20-year-old said the game had taken her to places in the Granite City she'd never normally get the chance to visit.
She said: "Yesterday I walked about 30km around the city meeting a lot of different people all playing the game. It has also introduced me to so many lovely places in Aberdeen I never knew existed."
Even the police have been taking notice of the craze. Charlotte said: "A couple of officers did ask if I was all right the other night and asked what I was doing," she said.
"I just explained and they left me to it."
Some players have been heading out late at night to try to catch different Pokemon.
Student Murray Smith, 20, from the city centre, spent hours walking along Aberdeen beach around midnight earlier this week.
He said: "We were just going to go down by Asda and back up. But we got a little carried away and kept walking all the way to Bridge of Don."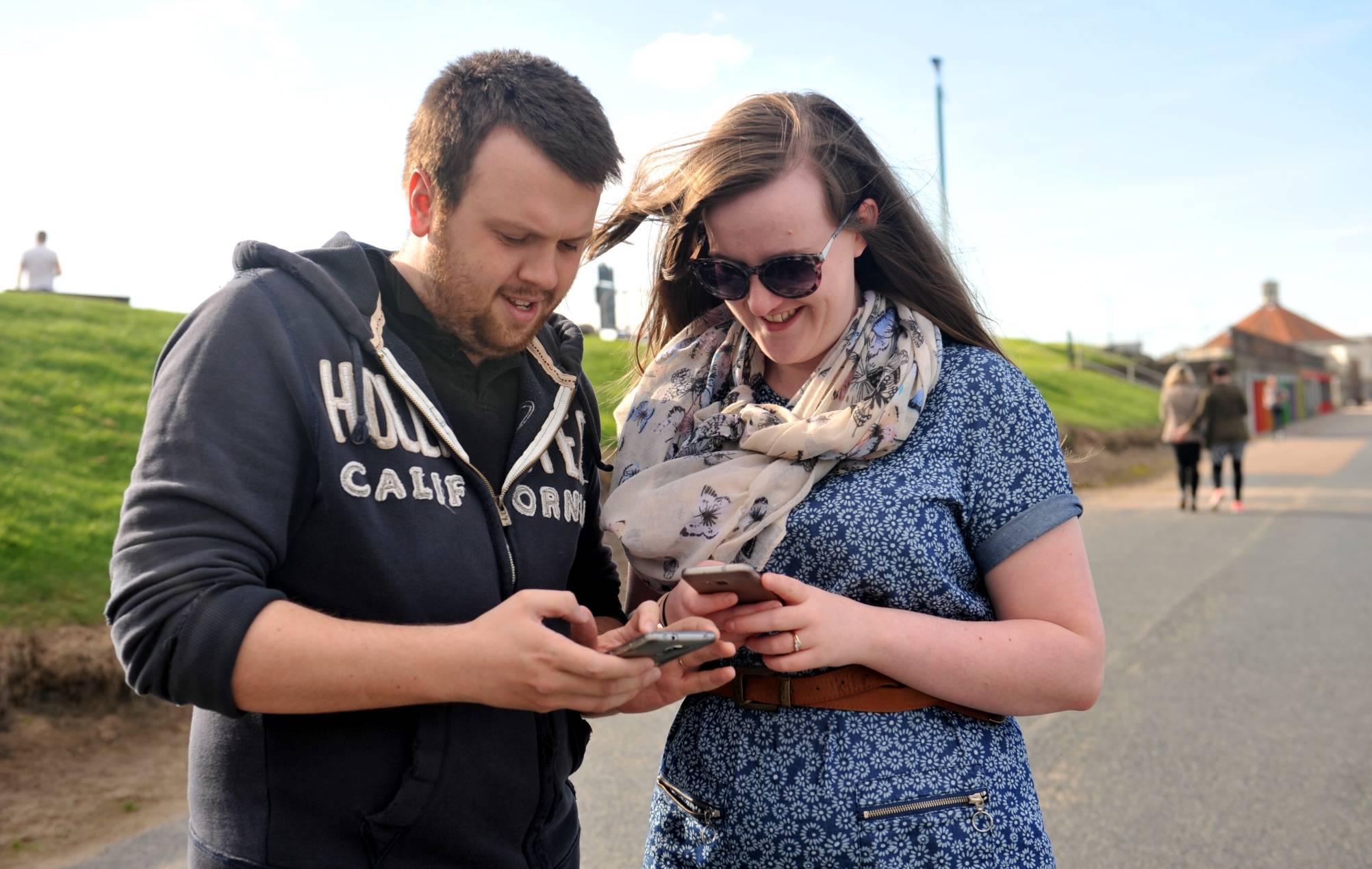 A number of community centres, churches and shops across the city have also become unexpected focal points for gamers. South St Nicholas Church in Kincorth is one of the sites that were a little confused by the attention at first.
The church's minister Eddie McKenna said: "I think there have been a number of people outside the church but I quickly realised that they were playing Pokemon Go.
"It is rather funny to see some of the people walking around flicking at their phone. We are taking a relaxed view."
It's not just a game for people in the city. In Stonehaven, for example, players have been spotted at the town's train station and Dunnottar Woods.
David Officer, a 35-year-old marketing officer from Stonehaven said: "I'm enjoying the game as I like new technology and gaming.
"In a fairly turbulent time it's nice to have small distractions and ways to connect with people in a more quirky and fun way."
The game which launched in a few countries, including the US, late last week has been rolling out across Europe this week. It has already broken download records worldwide.
However, charity NSPCC has raised concerns that children playing the game could be at risk due to the game's use of common real-world locations.
NSPCC chief executive Peter Wanless has written to developer Niantic. He said: "I urge you to urgently reassess your app and its security and safety features. We all have a responsibility to ensure that children are protected and as creators of a game with substantive reach, you have a weighty responsibility to protect your young users."

Q, What actually is Pokemon Go?
A, Pokemon Go is an augmented reality game which places you in control of a Pokemon trainer.
By exploring your city you can catch Pokemon, train them and then use them to battle for gyms at key landmarks.
Q, What is augmented reality?
A, Augmented reality uses a combination of computer-generated images and a live feed from a camera to make objects appear as if they are really there.
In Pokemon Go this gives the impression the Pokemon are actually there.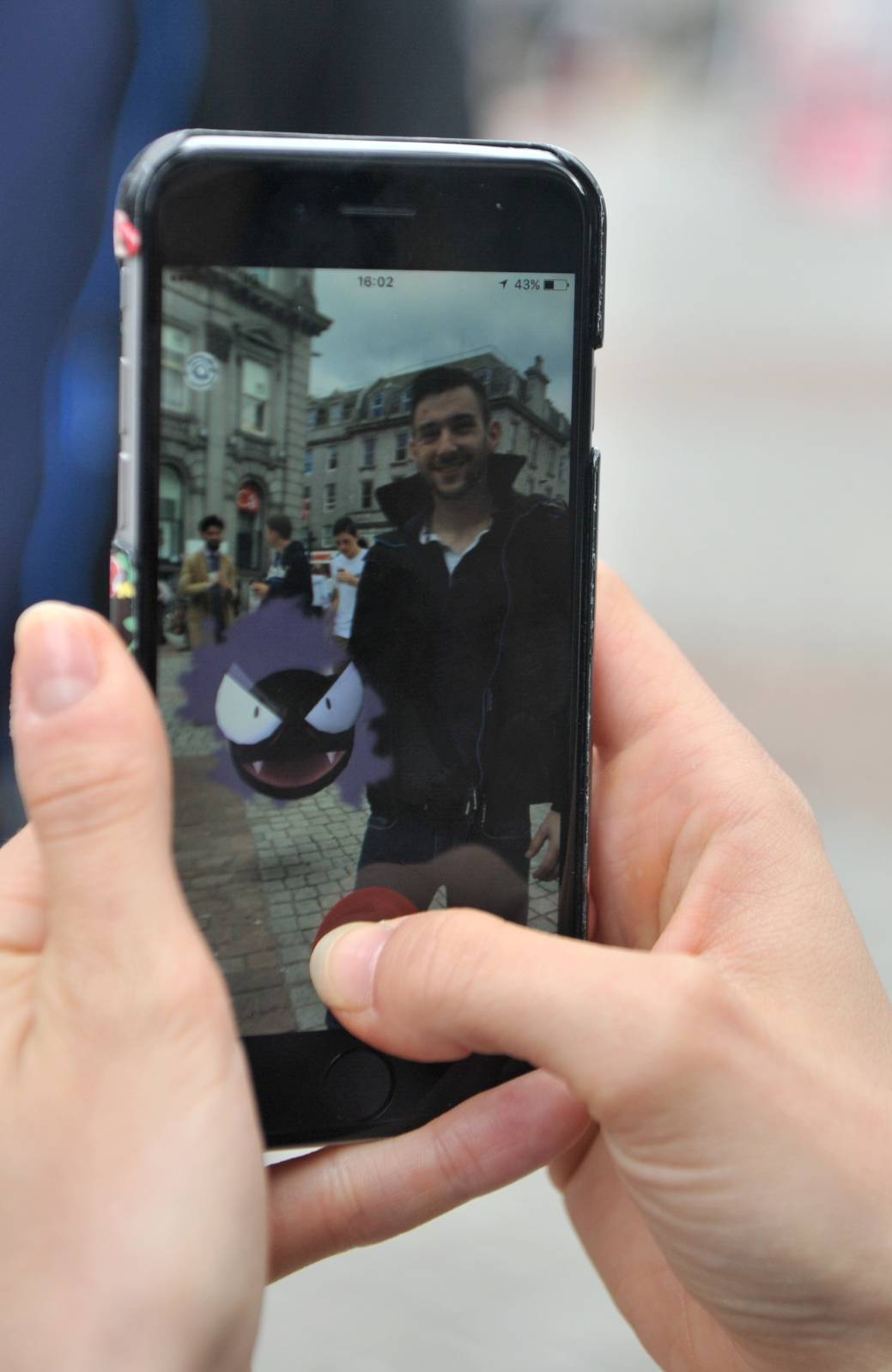 Q, What are Pokestops and gyms?
A, Pokestops and gyms are both real-world locations that have made it into the game. At pokestops players can increase their chances of catching new Pokemon as well as collecting items.
Gyms allow players to battle against other players' Pokemon for control of an area.
Q, Who decided what places in real world feature in the game?
A, The majority of the data that determined what became a Pokestop or a gym actually came from a previous game by the developers.
Generally, though, all the locations in the game should be publicly accessible.
Q, How can I get the game on my phone?
A, The game can now be downloaded from either Apple's App store or if you have an Android device via the Play Store.