An Aberdeen man who saw two family members die from asbestos-related illnesses has spoken of how difficult it has been for his family.
Support group Clydeside Asbestos Action (CAA) held a memorial service in Johnston Gardens, Aberdeen, yesterday to remember those who had died from asbestos-related illnesses.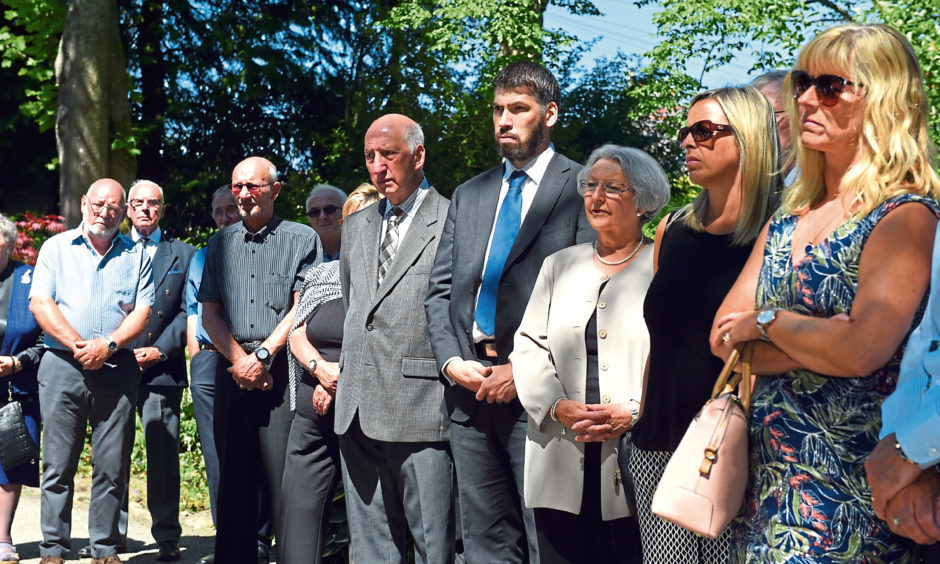 Gary Gove, 57, lost his uncle Bill to mesothelioma and grandfather Andy to pleural plaques, conditions caused by exposure to the now banned material, which was used in construction and electric insulation.
His father Andy also has an asbestos-related illness.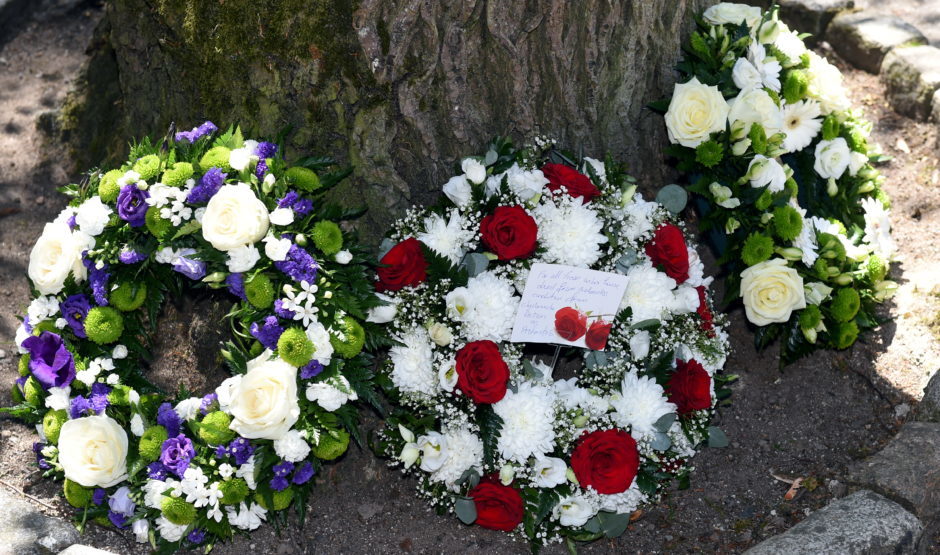 He said: "I'm here in memory of my grandfather, my uncle and to support my father who has an asbestos-related disease, but thankfully is still here.
"It's important for us as a family to remember them, and to support other people who are here today who have gone through and are going through what we have been through.
"It's a difficult disease, it's horrible, and it can take years to manifest.
"It's been really difficult for the family to accept what's happened, and it's difficult to live with the fact that my father has got an asbestos-related disease which really is like a ticking time bomb."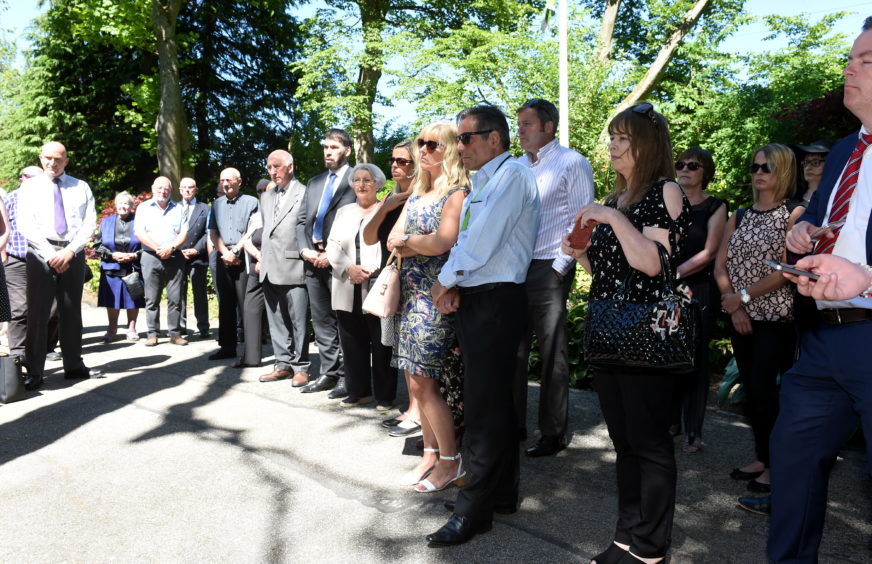 Gary, from Cove, told of how his grandfather would spend his early days as an apprentice mixing the asbestos into a paste.
He said: "He was exposed at an early age, and it only takes one particle to be inhaled for people to be struck with the disease."
As well as remembering those that had died, the memorial service served as a launching pad for a campaign involving the CAA, GMB trade union and Thompsons solicitors to raise awareness of illnesses caused by the material.
Phyllis Craig MBE, a director of the campaign, said: "I'm very saddened that we actually have to meet, and that more and more people are dying in Aberdeen.
"We want to have this eradicated from all public buildings, just so we don't have to stand here again in 30 years time with the children of today, dying tomorrow."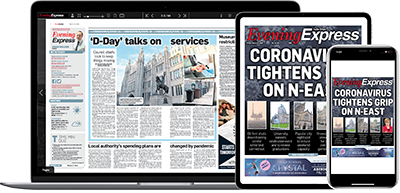 Help support quality local journalism … become a digital subscriber to the Evening Express
For as little as £5.99 a month you can access all of our content, including Premium articles.
Subscribe