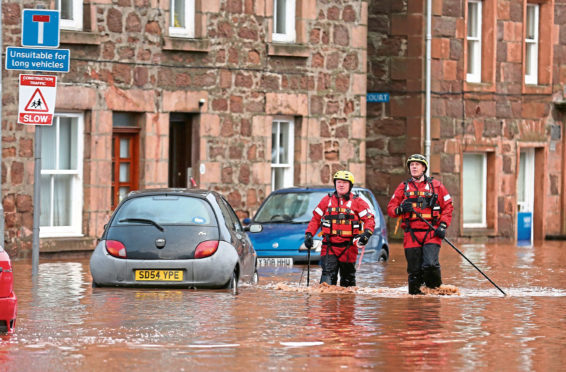 A community group which helps residents protect their homes from flooding is in need of more volunteers.
People in Stonehaven have been urged to sign-up and become wardens to help others during flood emergencies.
Set up in 2011, the Stonehaven Flood Wardens group currently has more than 30 members.
People are called upon to help knock on doors and inform members of the public about the situation during a flood warning.
Stonehaven is split into 10 zones, with flood wardens covering one zone each.
The seaside town was badly hit by flooding in 2009 and 2012 when a number of properties were damaged after the River Carron burst its banks.
Sarah Forbes, joint chairwoman of the Stonehaven Flood Wardens, got involved when her garage was flooded in 2009.
The 53-year-old yoga instructor said: "It would be great if we could get more people involved. At the moment we have mainly people who have been hit with flooding before.
"Our main role is to inform people regarding the potential flood risk which would allow them to protect their home.
"If someone is vulnerable we can help by putting up a flood gate.
"At the moment we have some zones which don't have a lot of wardens and if people are away or not available that area might not be covered.
"I know how frightening it can be when you are at flood risk and you just look at the river levels and hope that the Carron doesn't burst.
"The first time it happened to us Carron Terrace was like another river and it got into our garage as we didn't have enough sandbags.
"Luckily for us it didn't get into the house but it was devastating for a lot of people."
If you can help e-mail Sarah at sarah_forbes64@hotmail.co.uk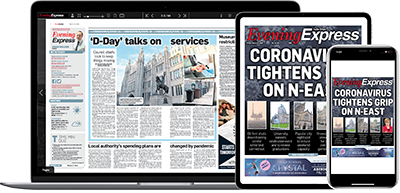 Help support quality local journalism … become a digital subscriber to the Evening Express
For as little as £5.99 a month you can access all of our content, including Premium articles.
Subscribe