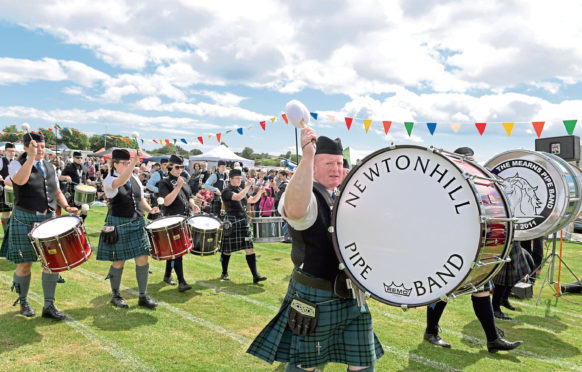 A north-east Highland Games is expecting a huge turnout this weekend despite the cancellation of its popular mini games for children.
Organisers of the Stonehaven Highland Games have been forced to scrap the kids' games due to "unforeseen circumstances".
Thousands are expected to turn out for the annual event on Sunday.
The mini games normally take place the day before.
Roger Barnett, chairman of the event, said: "Due to unforeseen circumstances the mini Highland Games which was to be part of the main games has had to be cancelled this year.
"The main Highland Games will still take place."
Despite the cancellation, Roger said there would be a range of traditional events, including a pipe band competition, Highland dancing, heavyweights, solo piping, light field events and the Scottish Tug o' War Championships.
"Competitors from around the globe will compete at the event, which will be held on Mackie Academy's playing fields between 11am and 5pm.
The games will also see the return of the Houff of Ury Hill Race, which made its debut last year.
Runners will face a five-mile run including a gruelling 430ft climb.
Roger said preparations for the event have been going well.
He said: "We've had to increase the car parking available because we are foreseeing quite a big turnout this weekend.
"This is the third year in a row that we've had to do this due to the number of people we are expecting.
"We will have plenty going on at the event, with the return of the Houff of Ury Hill Race.
"It was really popular last year and a big challenge so we are glad to be bringing it back this year.
"Our preparations have been going well, with a few decisions being made about the following year.
"We have around 30 to 35 people who volunteer with us and come back year on year to help us set up on the day and, more importantly, help us take down.
"I can't thank them enough."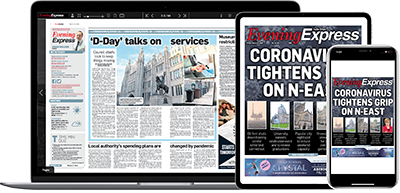 Help support quality local journalism … become a digital subscriber to the Evening Express
For as little as £5.99 a month you can access all of our content, including Premium articles.
Subscribe