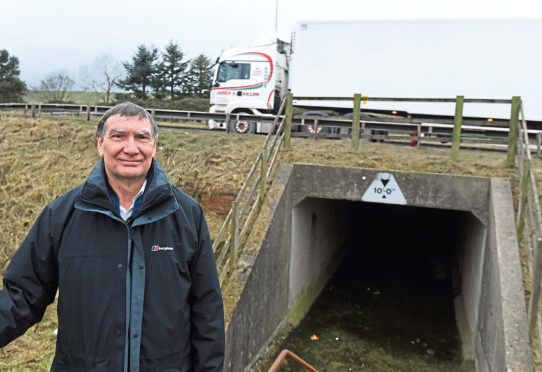 Plans to reopen a disused underpass that could help pedestrians avoid crossing a busy road have taken a big step forward.
The passageway, which goes under the A90 and connects Newtonhill and west Cammachmore, has not been in use for several years.
Newtonhill, Muchalls and Cammachmore Community Council wants to bring it back into use – but had to identify the landowners of the farmland to the east of the underpass – something that has now been done.
Now they have been found, plans for the revamp will be drawn up.
The underpass has not been fit for use due to issues such being filled with debris, as well as surface water collecting in it. And there is no proper pedestrian access to one side.
The council said opening the underpass, which is near Newtonhill Primary School, will help safety and stop residents from trying to cross the busy dual carriageway on foot.
Michael Morgan, chairman of the council, said: "There's about half a dozen owners for the little bit of land, but we have got more information now so we can get in contact with people."
The passageway is thought to have been originally used to transport cattle across the A90 easily.
Mr Morgan added: "It's quite easy to get in one side but it's not so easy at the other side.
"We'd need to look at building steps or you'd have to scramble down.
"We need to get someone who knows what they are talking about. We need to get all these little bits together."
Plans will need to be drawn up to detail work that will need to be done, before the group can approach landowners with their proposal. Mr Morgan said the council will be able to apply for grant funding, but it will need to figure out exact plans before that can happen.
He added: "It will be worthwhile in the long run.
"It will all come together."
Once the go-ahead is given by landowners, organisations including Aberdeenshire Council and Transport Scotland will have to be consulted before work begins.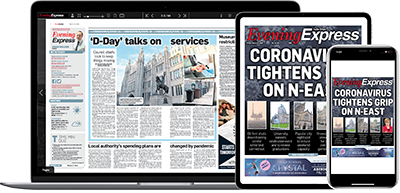 Help support quality local journalism … become a digital subscriber to the Evening Express
For as little as £5.99 a month you can access all of our content, including Premium articles.
Subscribe