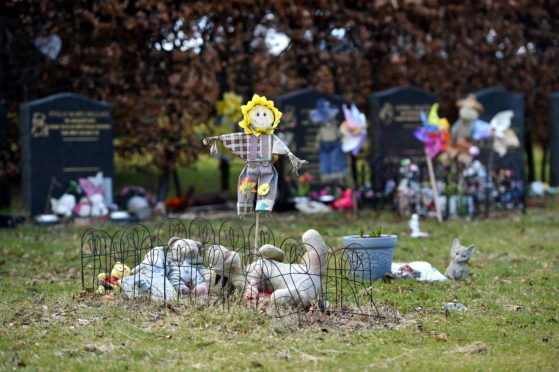 A local authority has agreed to meet parents after a petition demanding it halt plans to remove mementos from children's graves gathered almost a thousand signatures.
Aberdeen City Council said cuddly toys and other memorabilia had to be removed from the grass at the cemetery for small babies in Hazlehead because they pose a safety hazard.
Parents had until last weekend to collect otherwise they would be removed. A council spokeswoman said those plans have now changed.
She said: "We will not move items from the graves until we have met parents who wanted to speak to officers in person about this.
We are waiting for parents to get back to us to confirm the date and time of their meetings. We appreciate this is a sensitive subject and upsetting for some parents, however, Aberdeen City Council is responsible for the upkeep of the cemetery to ensure it is safe, accessible and presentable for all people who come to visit graves."