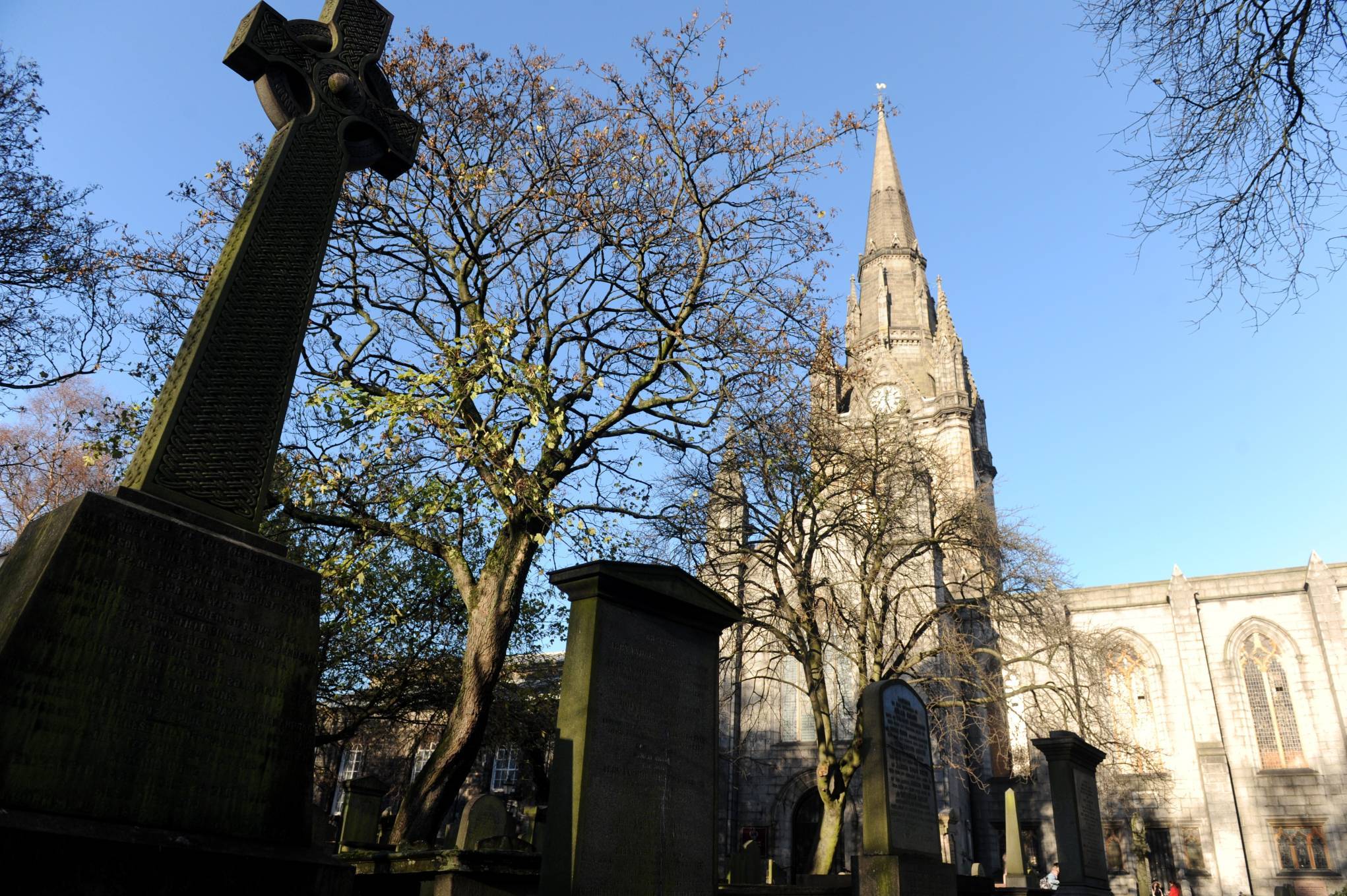 Plans have been unveiled today which could see a neglected part of an iconic city building undergo a £5.5 million revamp.
The east church of Aberdeen's Kirk of St Nicholas, known as the Mither Kirk, has lain empty for almost 15 years.
But the trust responsible for the future of the site has revealed its blueprint for the building.
The renovation would see the interior of the East Kirk being divided into four floors – including one to house the Granite City's burgh records.
Town house chiefs are keen for the public to see the archive – recognised by the UN as among "the world's most prized documentary heritage".
A draft business plan drawn up by the Open Space Trust stated the city council was "considering contributing to the costs".
One unnamed private donor has already given £100,000 and others are now being lined up to back the project.
About £50,000 of the cost is for the reburial of 2,000 bodies uncovered during a major archaeological dig of the site.
That excavation, a decade ago, found evidence of churches on the site going back to the start of the 12th Century.
Under the plans, the basement would showcase the development of Aberdeen. One floor would be set aside for a cafe and the upper level trans-formed into a function space.
The trust has already raised £2m, which went towards replacing the roof and repairs and excavations.
The Heritage Lottery has earmarked £184,000 for renovating the St Mary's chapel which would remain "an area of peace".
Project leader Arthur Winfield, a church elder, has been involved with the project since 2003. said: "It is a heritage site right in the heart of the city, but many people don't know it's there. It is simply overlooked."