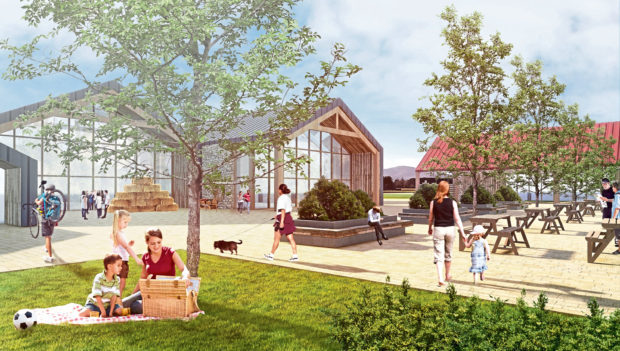 Plans for a roadside services complex in the north-east have been recommended for refusal.
Proposals were launched for a petrol station, hotel, cafe and restaurant on the outskirts of Luthermuir, near Laurencekirk, in May last year.
Aberdeenshire Council planning officials have urged the Kincardine and Mearns area committee to reject the plans when it meets next week.
Planners said the proposal goes against the local development plan and raised concerns regarding its location, close to the A90, and reliance on vehicles to access the site.
Luther Farm Services is behind the idea and has said it is disappointed at the recommendation.
Calli Hopkinson from the family-run farm said: "We are looking forward to bringing this high-quality food, drink and tourism business to the Mearns area.
"This unique project will bring together suppliers who are geographically close to us, and our farming values and roots will be evident throughout the development.
"We're very encouraged by the positive response the project has received from a range of local businesses, organisations and individuals and would like to thank them for their support to date.
"We're very disappointed to note the recommendation is one of refusal but hope the committee is able to recognise the unique local and regional benefits that this project will create for south Aberdeenshire.
"The decision next week will determine what happens next but we are very much looking forward to being able to progress the development and bring this exciting project to life."
An indep-endent economic impact assessment report submitted to Aberdeenshire council said the complex could create more than 100 jobs and generate up to £3.2 million a year for the north-east economy.
The proposals received seven letters of support, including from VisitScotland, and eight objections.
Stephen Archer, director of infrastructure services at Aberdeenshire Council, said in a report to councillors: "The planning service is of the opinion the site is not closely related to a settlement and is not conveniently accessible by different modes of transport other than the car.
"On balance, and having considered the potential economic and social benefits put forward by the applicant, this service does not consider these to have sufficient weight to set aside the numerous local development plan policies to which the proposal fails to comply with. Therefore the application is recommended for refusal."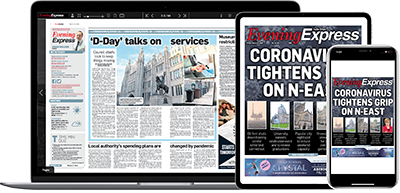 Help support quality local journalism … become a digital subscriber to the Evening Express
For as little as £5.99 a month you can access all of our content, including Premium articles.
Subscribe