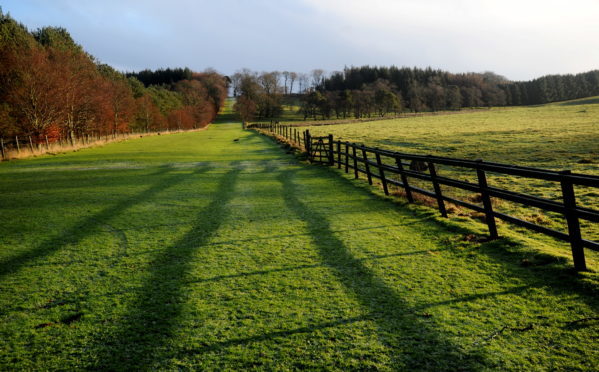 Proposals for a nursery in a historic north-east estate could be approved.
An outdoor woodland kindergarten could be built at the National Trust for Scotland (NTS) site at Haddo Estate near Tarves, if approved by councillors next week.
The nursery would be opposite the public car park near the visitor centre.
The new venture has been submitted by Marie Denise Bowie and the area would be leased by the NTS.
A yurt would be erected to house the children at the historic site.
A new woodland path would be created leading up to the nursery.
Concerns had been raised that the building would be out of character for the traditional granite site by Tarves community council – a consultee for the plan.
A report to councillors by Stephen Archer, director of infrastructure services at Aberdeenshire Council, said: "A building of this nature is most suited to a rural setting.
"The lightness of the materials used in yurt construction reduce the visual impact of the proposal.
"The structure can be removed without lasting impact and this mitigates the impact of a new building within this setting."
No letters of support or objection were submitted to the local authority for the application.
Mr Archer added: "Haddo House and Country Park is primarily a place of historical and natural value but also a place of entertainment particularly suited to children.
"There is a playpark within 650 metres of the proposed site which does not look out of place in this setting despite having a character different to the historic setting.
"Although the yurt is different to the surrounding historic context, such a structure would not necessarily look out of place in a country park.
"It is accepted that a nursery in a rural setting would likely have a larger environmental impact as parents would need to drop children off by car rather than by walking as may occur with nurseries located within settlements.
"However, accessibility to childcare would improve for some nearby rural communities."
Planners have recommended approval.
Councillors will decide on the proposals at the Formartine area committee meeting in Ellon on Tuesday.