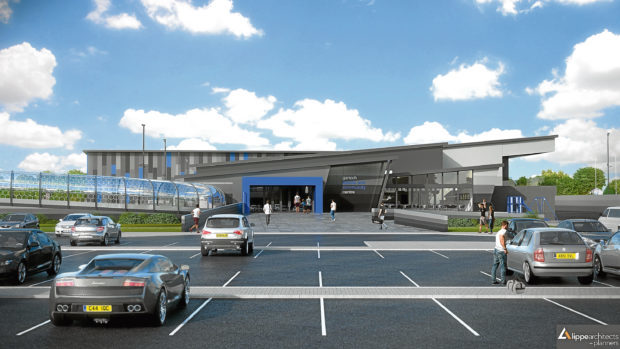 Six people have formally objected to plans for a revamped £15 million sports centre in the North-east, claiming it will cause noise and traffic problems.
In September, the Evening Express revealed Garioch Sports Centre management trust's plans for an improved community sports hub, which had the backing of renowned tennis coach Judy Murray.
If the project gets the green light from Aberdeenshire Council, it would lead to the construction of a new stadium – where Inverurie Locos would play – as well as an all-weather pitch, other grass pitches and indoor facilities including tennis courts. A public consultation period ends on Thursday and six people have opposed the scheme.
Martin Stride, of Middlemuir Road, Inverurie, said: "A significant proportion of green space will be lost.
"This is a rare asset and important amenity within a residential area."
Claire Wilkins, of Millfield Avenue, Inverurie, said: "The road infrastructure within the area is already lacking and to introduce further traffic would have a detrimental impact on the access for the local residents."
Gary Murdo, who lives on the same street, said: "Noise levels during matches will increase significantly and will be heard throughout our house."
He expressed concern functions could lead to noise in the evenings.
Hamish Vernall, of Beverley Road, Inverurie, formally supported the application as a committee member of Inverurie Events.
He said: "These new facilities, if granted, would greatly enhance the existing facilities, allowing even greater use, not only by Inverurie residents, but across Garioch and indeed the North-east. The vision of the applicants is to be commended."
Garioch Sports Centre management trust's director Graeme Hay said: "I would not like to comment on the objections during a live planning application.
"However, I was very encouraged by the level of positive feedback we got about the project during the two public consultation events we had before putting in the application."
The council is aiming to decide by May 23 if planning permission should be granted.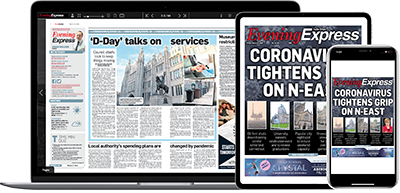 Help support quality local journalism … become a digital subscriber to the Evening Express
For as little as £5.99 a month you can access all of our content, including Premium articles.
Subscribe