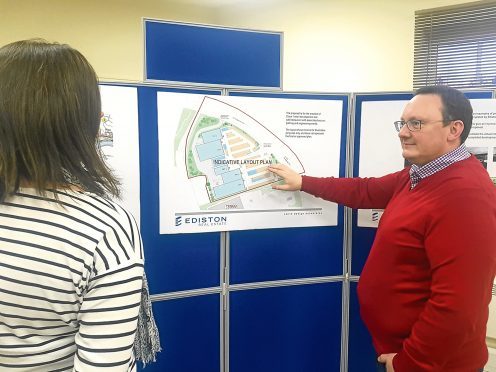 Plans have been unveiled for a major new retail development in a North-east town.
The £15 million proposal at the Hill of Banchory was revealed by property development firm Ediston Real Estate.
The Edinburgh-based company has lodged a proposal of application notice with Aberdeenshire Council.
The public were given a first view of plans during a public consultation held in the Banchory Business Centre yesterday.
Around 40 to 50 people turned up for the exhibition which set out the proposed 55,000 square foot site with six retail units.
Zander Planning, consultants for the development, were on hand to greet people who wanted to view the plans.
Alex Mitchell, from the firm, said: "The plans are subject to change depending on feedback we receive from people.
"Banchory is a growing town, people want to live here and there is a gap in the market for this type of development.
"Feedback from people today has been mainly positive.
"We are looking to have food and non-food retail units at the site.
"At the moment we are looking to put in a planning application in spring next year."
Alastair Dickie, Ediston Real Estate development director, added: "We believe this will create in excess of 150 jobs.
"We are in talks with retailers for five of the proposed six sites, but are not at a stage where we can divulge who we are in talks with."
Members of the public reacted positively to the plans.
Banchory resident Pauline Davie said: "I think this is brilliant and a great opportunity for Banchory, and just what it needs.
"I would love to see stores like Home Bargains and Aldi."
Hazel Saunderson, also from the town, added: "The thought of driving to one place to park and shop is great."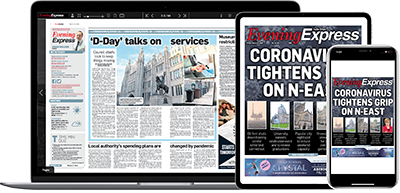 Help support quality local journalism … become a digital subscriber to the Evening Express
For as little as £5.99 a month you can access all of our content, including Premium articles.
Subscribe