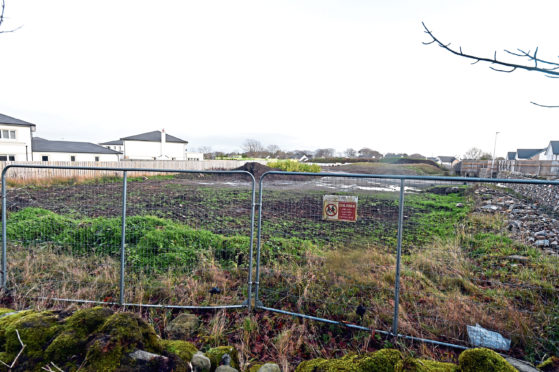 Plans have been lodged to build more than 200 homes as part of a wider housing development.
Dandara has applied to Aberdeen City Council to construct the 216 homes on a site south of Hazledene Road, on the western outskirts of Countesswells.
The land is currently vacant but was most recently used to store materials associated with the wider development at Pinewood/Hazledene.
With much of the development now complete and occupied, the design and layout of the remaining undeveloped land has been reviewed.
A design statement for the application said it introduces smaller homes more suited to smaller families and individuals within the mix, while also retaining the larger family homes.
The statement added there is a "strong demand" for a greater variety of house types in response to the property market in Aberdeen.
It said: "Following a review of the accommodation previously provided, it was felt the dwellings should range from two-bedroom apartments through to five-storey detached dwellings but with a greater emphasis on smaller-occupation dwellings.
"There can be no doubt the unit mix proposed, in addition to that already delivered, provides a much greater variety of housing choice and type, which caters to all aspects of the market including single people, families, elderly and disabled."
---
---
The housebuilder said the development would create an "attractive addition" to the local area but would also increase the variety of house size and type while delivering amenity space for residents to enjoy.
It said: "The development proposed has been designed to the highest standard to ensure it is sympathetic to the existing residential area buildings while complementing and providing an attractive addition to the local area. It would also encourage sustainable travel."
The latest proposed housing development would be spread across five different development zones.
If the plans are approved, this would increase the total number of homes within the wider site to 479 – an increase of 67.
An application for an 81-bed nursing home was approved in December 2016 and an application for 116 homes, including retirement housing for over 55s, was also approved in August 2018.
Dandara has been contacted for comment.