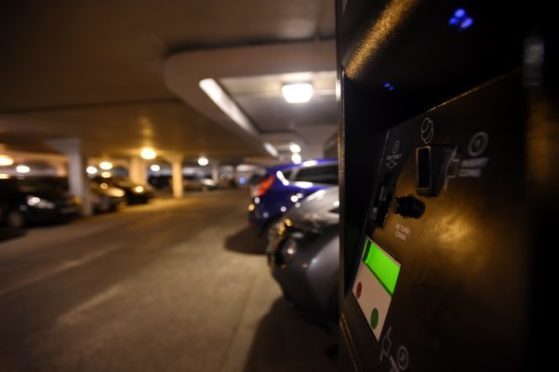 A bid to revitalise Aberdeen's night-time economy is to be rubber stamped, the Evening Express can reveal today.
A plan to push ahead with an Alive After Five parking scheme will be announced by Aberdeen City Council's administration.
The plan, which will feature in tomorrow's budget, was approved as part of Aberdeen City Council's policy agenda in August.
Funds will be dedicated to the scheme and pricing options are set to discussed at the budget meeting, but the administration said that a £1 charge per night is likely.
The administration says it is seeking to help boost the night-time economy which has taken a hit in recent years.
First established in Newcastle, the scheme saw charges in the city stop at the local authority's car parks after 5pm in a bid to increase the number of people coming into the area.
Conservative co-leader and city finance convener Douglas Lumsden believes the scheme is necessary to encourage people into the city centre.
He said: "Everyone in Aberdeen has noticed the stark downturn in the city centre over recent years.
"Encouraging more people into the city centre, at a reduced parking rate to help revitalise the local economy, is one of the measures we seek to bring forward and expect cross party support for."
Adrian Watson, chief executive of Aberdeen Inspired, said he was "delighted" with the announcement.
He said: "We are delighted that the council are taking this tack – this is the endorsement we were looking for.
"It's already been put into practice in Newcastle and it works.
"It's another incentive for people to spend more time in the city centre, as we've already had the great success of Restaurant Week and the appointment of the night-time economy manager.
"It's definitely the right way to go."
These sentiments were echoed by councillor Ian Yuill, who represents the Airyhall, Broomhill and Garthdee ward.
He said: "Anything that makes the city centre a more attractive place for people is a good thing, to encourage a vibrant evening economy to meet friends, eat and socialise.
"We need to make sure the city centre isn't deserted, and people take parking costs into account.
"The key thing is to give people a choice of transport, with a decent bus network, taxis and cheaper parking."
Meanwhile, SNP group leader councillor Stephen Flynn said: "The administration rejected our proposals for an Alive After Five scheme at last year's budget meeting and that was a missed opportunity.
"Nevertheless, it is encouraging to see that they are now, once again, following where the SNP lead and I hope that businesses in our city centre can profit from this policy."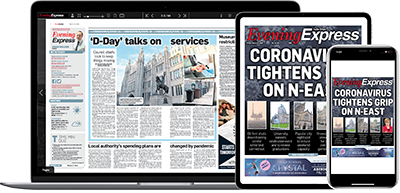 Help support quality local journalism … become a digital subscriber to the Evening Express
For as little as £5.99 a month you can access all of our content, including Premium articles.
Subscribe