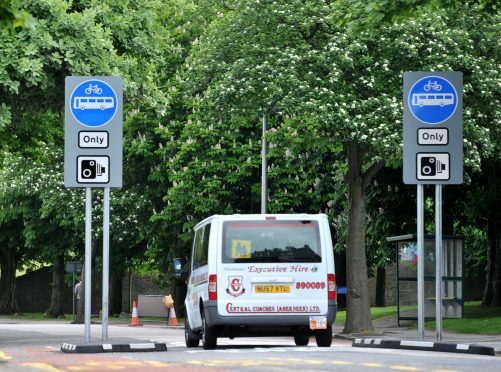 Taxis could be given the green light to use a controversial Aberdeen bus gate, the Evening Express can reveal today.
A new city council report also recommends pushing on with plans to introduce traffic calming measures on Sunnyside Road and Bedford Place, as well as creating a 20mph speed limit on Bedford Road.
The long-awaited report – which will go before Aberdeen City Council's communities, housing and infrastructure committee – reviews and looks at various options for the operation of the bus gate, which was first introduced at the end of July last year so only buses and cyclists could access the route.
It was installed to stop motorists using Bedford Road as a through road after the Diamond Bridge opened.
However, a group of councillors said the proposals do not go far enough and today urged Aberdeen City Council to give residents around the bus gate permission to use it.
In addition to granting permit access for householders, the SNP proposals also call for night-time opening and allowing taxi access.
The party's plans – which draw inspiration from a similar system used by Sheffield City Council – will be formally put forward by four SNP councillors at a meeting of the committee next Wednesday.
In a joint statement, the group of councillors – Alex McLellan, Dell Henrickson, Jim Noble and infrastructure spokesman Michael Hutchison – said: "We have listened to what the local communities have said, as well as looking at what other councils have implemented, and it is our view that the council has to delve further into the concept of allowing local access similar to that in place in Sheffield.
"We know that the bus gate has caused a number of problems for the communities we represent and this would be a step toward addressing their legitimate concerns.
"We have tried to consider the need for a bus gate and the concerns raised by local residents, as well as the arguments put forward for a relaxation of the current situation.
"Hopefully the administration will get on side with our proposals."
The report by Mark Reilly, the council's head of public infrastructure and environment, tested five options including doing nothing (option 1) and allowing taxis to use the bus gate (option 2).
Officers also considered opening the bus gate to all traffic during evenings and weekends (option 3), a bus lane contraflow (option 4) and removing the bus gate entirely (option 5).
Mr Reilly said the inclusion of taxis was the "most appropriate option" to limit queueing, prioritise walking, cycling and public transport.
The option of allowing residents access was raised but not investigated further with officers saying it would be "difficult to define" which residents or communities would qualify.
Aberdeen Labour councillor and transport spokesman Ross Grant said the administration is currently discussing their views on the bus gate.
He added: "It's obviously an issue that has generated a lot of attention and so we are being careful and considered in discussions we're having at the moment.
"I have concerns around the practicality of implementing a relaxation of the bus gate for night-time as that could be fairly chaotic.
"My concern around the permit aspect is who and how far do you go? Residents in one street or residents in six streets, what about the residents in the seventh street?"
The SNP councillors suggested the proposed residents access could be done on a similar basis to the system used by Sheffield City Council.
The Hillsborough bus and tram gate allows residents who live in nearby streets to apply for a permit that would allow them through the gate.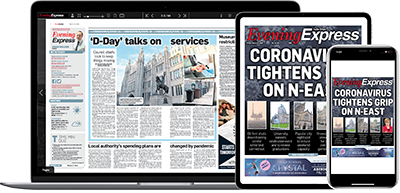 Help support quality local journalism … become a digital subscriber to the Evening Express
For as little as £5.99 a month you can access all of our content, including Premium articles.
Subscribe