Plans to spend up to £77 million on a new school were to reach a milestone today.
Aberdeenshire Council's education committee were meeting to discuss proposals on the future of Peterhead Academy.
Members have been asked to comment on proposals to replace the aging secondary school with a new facility elsewhere in the town.
A recent consultation suggested local people would prefer a new school complete with community and sports facilities to be built at Kinmundy Road.
The current building, in the town centre, is more than 60 years old.
In the report to be discussed by the committee, the council's director of education Maria Walker said the cost of building a new school could reach as much as £77m.
Funding has yet to be secured for theproject.
She said: "The emerging, preferred option is to develop a campus at the Kinmundy Road site.
"This option provides the opportunity to develop a full community campus."
Another option, not been supported by the public, would have resulted in Peterhead Academy being rebuilt on its current ground in a phased approach.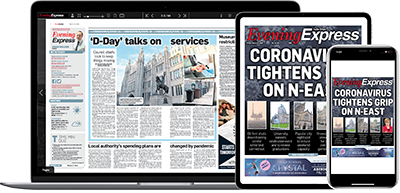 Help support quality local journalism … become a digital subscriber to the Evening Express
For as little as £5.99 a month you can access all of our content, including Premium articles.
Subscribe