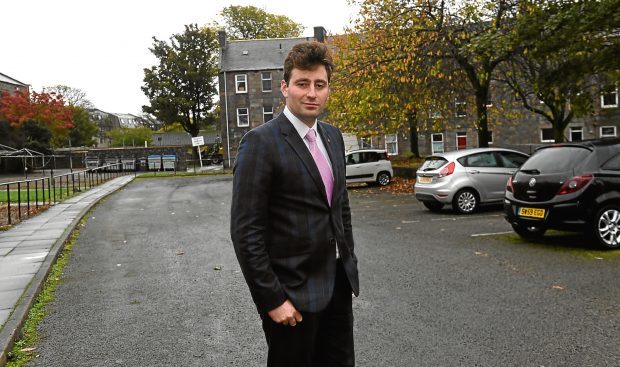 Lights could be installed in an Aberdeen car park in a bid to improve safety.
Residents had previously said they felt unsafe using the car park on Roslin Street, due to the lack of lighting.
Now the local authority is looking at plans to illuminate the area.
At a meeting of Castlehill and Pittodrie Community Council, questions were raised about how to keep people safe in their neighbourhood and how to tackle the problem going into the winter months.
While it was agreed that most places in the community were well-lit, there are some spots that required more attention, including Roslin Street.
Due to the lack of lighting, the car park was constantly dim and, with the darker days setting in, there were concerns from residents who regularly use the site that it was an unwelcoming environment to park in.
Michael Hutchison, councillor for the George Street and Harbour area, raised the issue with the city council and said he is pleased that a solution may soon be in place.
He said: "There was a concern raised at the local community council so I asked whether anything could be done here.
"If local residents are worried this car park is unsafe because of a lack of lighting then that needs to be looked into and I'm pleased that the council has agreed to do that."
The council said it will look into the residents' concerns and could install new lighting.
An Aberdeen City Council spokeswoman said: "After the issue was raised by the local community, we are investigating how much installing lights at this car park would cost, and how it may be funded."
Residents said the car park in Footdee was another place that could benefit from lights being installed, as it was also said to be too dark.
The area around the beach is currently undergoing a number of improvements, with traffic lights being installed at the junction of Park Road and Urquhart Road for the Barratt Homes development.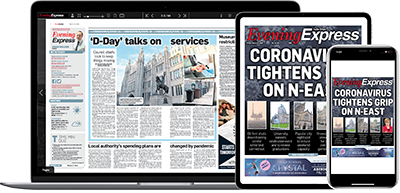 Help support quality local journalism … become a digital subscriber to the Evening Express
For as little as £5.99 a month you can access all of our content, including Premium articles.
Subscribe