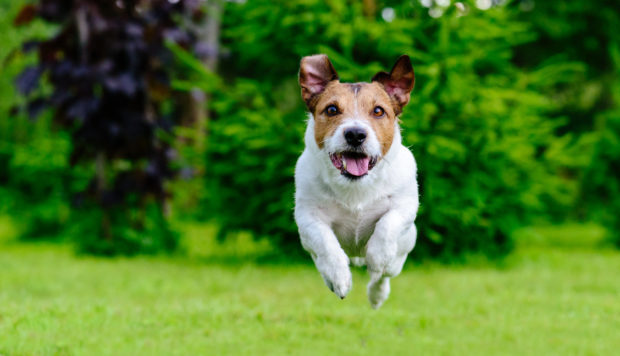 Plans to ban dogs from schools could cost a council more than £500,000 if approved, according to a new report.
In proposals raised by Liberal Democrat councillor Isobel Davidson, dogs could be barred from council-owned schools and playparks.
The Ellon councillor, a self-employed wildlife consultant, received the backing of the SSPCA earlier this year for her idea.
A report drawn up by council officers, due to go before area committees from next week, lays out six options.
Option five, which would ban the animals, was described in the report as being "not achievable within current staffing levels" and would require "significant additional workload on an ongoing basis" to enforce.
Council officers say that the option could cost up to £531,000 to erect fencing and signage at necessary sites, as well as the establishment of bylaws and recruitment of additional staff.
The additional costs would also need to be taken from another service's budget, which would have a "detrimental" effect on that service. According to the report by Aberdeenshire Council's environmental health manager, work to ban all dogs from these areas would take an estimated two years.
The report indicates the blanket ban "is likely to meet some resistance from the public".
It says the measure could be seen as "unfair on responsible owners that may visit playparks" and "extremely difficult to manage, implement and enforce".
Ms Davidson brought the issue before the council amid fears that dog waste could have a detrimental effect on the health of children.
She said: "At the moment, the council doesn't have a proper policy. So what I'm really looking for, is for the council to have a policy that can be implemented over time, it doesn't have to be overnight.
"It's hard to enforce it, but if it's clear what the council's policy is, then it's much easier to challenge people going against the policy.
"I'm not sure why it would cost so much, I'm not asking for fences to be erected that aren't already there. I'm asking for a bit of respect for these areas that children use extensively, and should be dog free."
As part of the first option listed in the report, "problem areas" would be identified, with the erection of signs alongside a public campaign and the stepping up of patrols in the area by dog wardens.
Option two calls for signage to be erected at all locations, which would take 18 months, while option three calls for fences to be erected alongside the signs.
Option four would allow for dogs to be kept on leads in the concerned areas, and option six would keep the current policies in place.
The implementation of option one would be possible with current staffing levels, and the cost would be identified when problem sites are assessed.
The report will be put before area committees in the coming weeks, with each being asked to make a recommendation to the council's infrastructure services committee.
Scottish SPCA chief superintendent Mike Flynn said: "We would support a decision to prevent dogs from being exercised in school grounds or play parks.
"Dog faeces can carry dangerous toxins which can cause infection if children come into contact with it.
"This proposal would encourage responsible dog ownership and will motivate people to exercise their dogs away from playgrounds."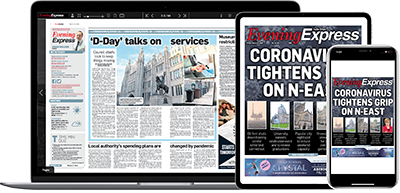 Help support quality local journalism … become a digital subscriber to the Evening Express
For as little as £5.99 a month you can access all of our content, including Premium articles.
Subscribe