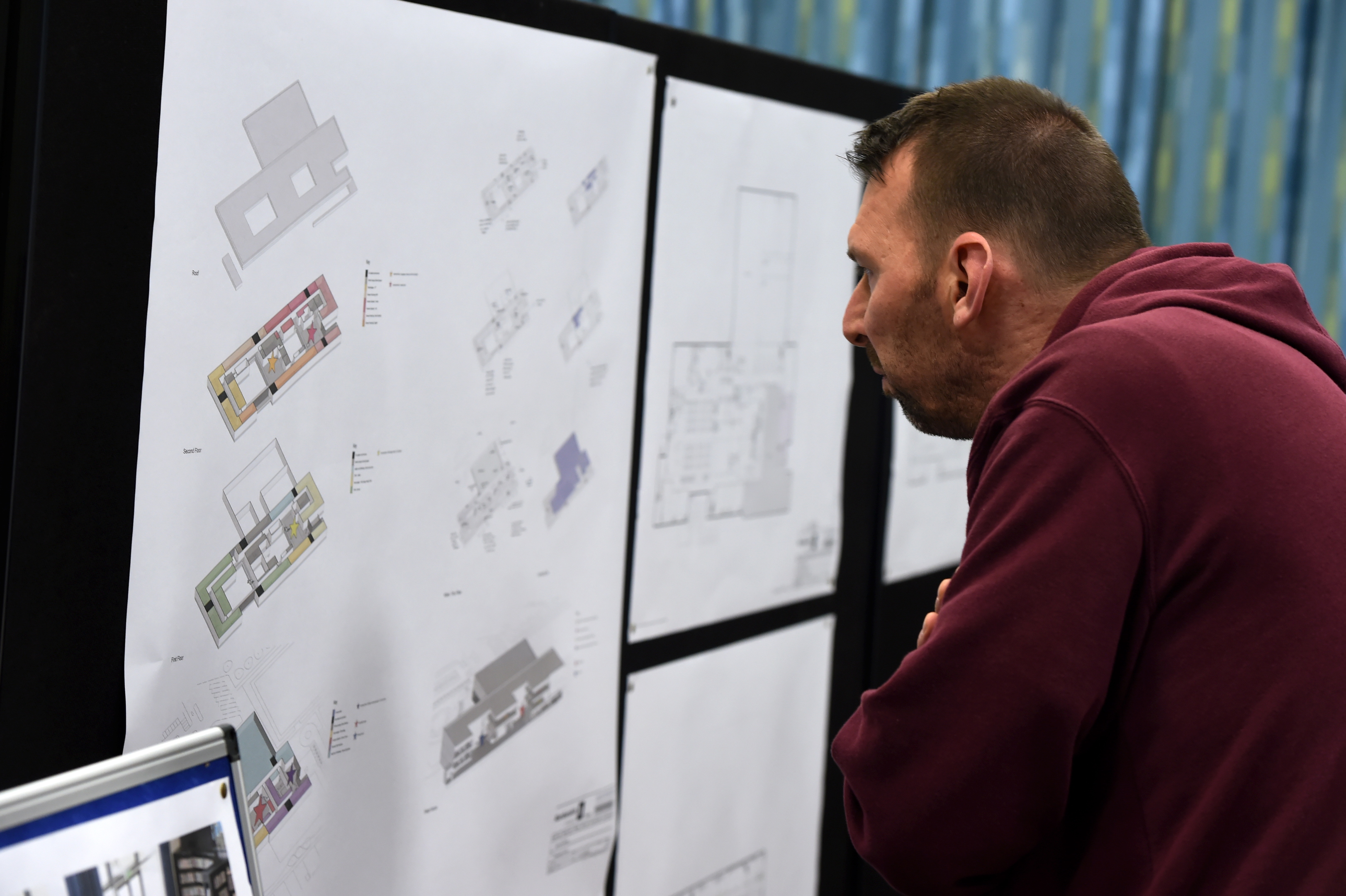 Plans to redevelop a North-east academy have taken a step forward.
A proposal of application notice has been lodged with Aberdeenshire Council for work on Inverurie Academy.
The proposed redevelopment would create a community campus and associated infrastructure, and involve demolition of existing buildings.
Funding of £18.5 million has already been secured from the Scottish Futures Trust.
The entire project is expected to cost between £40m and £50m.
Area councillor Hamish Vernal said: "Inverurie Academy is next in the line of new academies in Aberdeenshire.
"We've got it in our capital plan.
"It's going to be on the site of the present school so that will come with careful management.
He added: "It's not impossible.
"It's been done before."
The new school is hoped to be complete with pupils going through the doors by 2020.
Building on the existing school site means the academy will keep its town centre location and not have to move to the outskirts where it could be of less benefit to the local economy.
Documents published on the council website included a statement from Halliday Fraser Munro.
It said: "It's proposed to carry out a public consultation event during November 2016 (the exact date will be confirmed with the planning authority three weeks in advance), at Inverurie Academy.
"This event will take the form of an exhibition, and will be manned by members of the design team to deal with any queries.
"The exhibition will provide members of the public with the chance to view the proposals and provide feedback via comment forms and face-to-face interaction.
"The design team are also conducting ongoing consultation with key stakeholders including teachers, pupils and parents."
The statement added that the consultation event would be advertised at least seven days in advance in local press, with notification given to Aberdeenshire Council, ward members and community council.