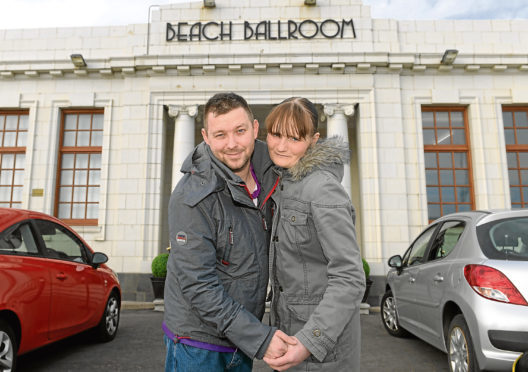 An Aberdeen charity ball to raise funds for vital research into a bowel disease is to feature the Red Hot Chilli Pipers.
Douglas Downie has organised the event, which will take place at the city's Beach Ballroom, for the North East Crohn's and Colitis Trust.
The charity helps his partner Natalie Campbell who has suffered from Crohn's since her late teens.
Douglas, of Aberdeen, has donated thousands to the charity after hosting a number of events since 2015 – including a pool competition and Christmas raffle. The 35-year-old is looking to raise as much money and awareness as possible for the cause.
He said: "Everything is coming together for the event. Little by little everything is falling into place and I think I have spent around a year organising this.
"It is fantastic to have the Red Hot Chilli Pipers playing and we've also got Totico, who are also amazing, and a meal will be provided.
"I'm hoping we can raise as much as possible from the event but it is also about making people aware of Crohn's and what people go through."
His partner Natalie, 34, has been receiving palliative care at Roxburghe House in Aberdeen.
Douglas added: "Natalie has been getting treatment for Crohn's since being diagnosed with the condition when she was 16.
"Ultimately there isn't any cure for the condition and that is why we are looking to raise as much funds as possible that could help research."
The ball, as well as having the world's most famous contemporary bagpipe band, will feature a fun casino provided by Grosvenor.
Douglas said: "It is going to be a great night and tickets are selling well and we have had a lot of people buy tickets and say they are coming.
"We have plenty still available and are urging anyone who would like to support us to get in touch.
"I'd also really like to thank CHC Helicopters who are the main sponsors for the event and without them we wouldn't have been able to put on such a great night."
The charity ball takes place on April 7 at the Beach Ballroom.
Anyone looking to buy a ticket, costing £49.95, can contact necct@hotmail.com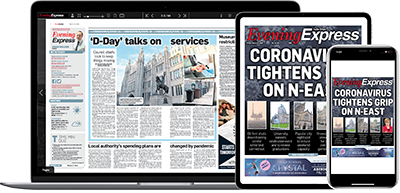 Help support quality local journalism … become a digital subscriber to the Evening Express
For as little as £5.99 a month you can access all of our content, including Premium articles.
Subscribe