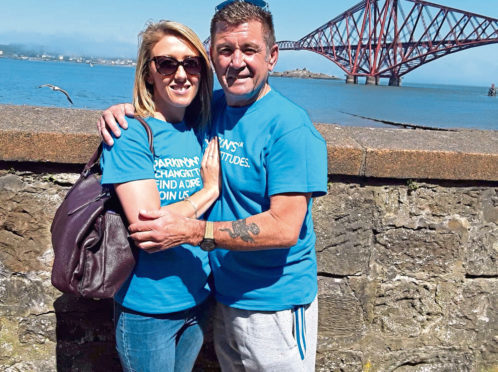 A Piper Alpha survivor is facing a new struggle after being diagnosed with Parkinson's Disease.
Vince Swales met fellow survivors at a memorial service in Aberdeen earlier this month as they remembered the 167 men who lost their lives in the world's worst offshore oil disaster 30 years ago.
In the same week, his daughter Katie tackled her fear of heights by abseiling off the Forth Bridge in aid of Parkinson's UK.
The 61-year-old said his "world fell apart" when he was diagnosed with the degenerative neurological condition.
He first noticed symptoms four years before his diagnosis in 2012, saying: "My arm wouldn't swing when I was walking and my foot seemed as though it had grown because my boot didn't seem to fit properly.
"I found it difficult to tie laces and fasten buttons together as I'd developed a tremor in my right hand."
Mr Swales said following his diagnosis medication immediately helped control his symptoms and he praised the specialist medical staff.
Formerly a foreman linesman, climbing electricity grid pylons for Balfour Beatty, he now does ground-based work with the firm.
Among the challenges he faces is people assuming he is drunk until he shows his Parkinson's card.
He said: "My family and friends were all finally told, it was an extremely difficult time for us all but we have come to learn we essentially have to take each day as it comes.
"We were all in the dark so raising awareness is so important.
"That's why things like Katie's abseil are so important, it raises awareness and helps fund Parkinson's UK's effort into findings a cure.
"I am especially proud of Katie for taking this abseil on as she is not normally happy to even put her foot onto a step ladder."
Katie, who lives in Perth, has raised more than £3,000.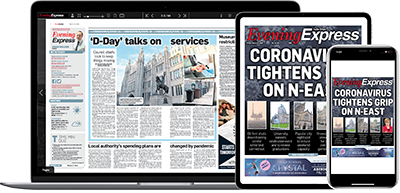 Help support quality local journalism … become a digital subscriber to the Evening Express
For as little as £5.99 a month you can access all of our content, including Premium articles.
Subscribe