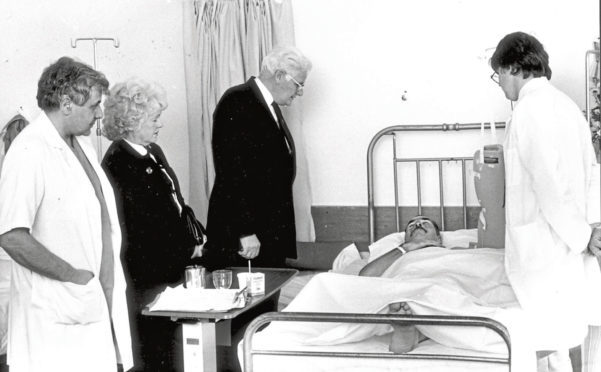 A doctor in charge of A&E on the night of the Piper Alpha tragedy has spoken of the evening the world's focus turned to Aberdeen.
Ahead of tomorrow's 30th anniversary of the disaster, in which 167 men died, Graham Page said memories of the night are still fresh in his mind.
Now retired, Dr Page was at home in Kingswells on July 6 1988 on call as the duty A&E consultant and chief triage officer at Aberdeen Royal Infirmary – and he was rocked by the final item of the ITN News bulletin on TV.
He told The Evening Express: "There was something at the end to say 'we're hearing of a major fire in the North Sea and there are men in the water. We don't know any details'.
"I phoned ARI and they knew nothing about it so I just decided to make my way in."
Such was the horror of the events, Mr Page spent a full 24 hours working at ARI, helping his staff and the families of those affected.
On arrival, he declared a major incident and liaised with scores of health chiefs to prepare staff to treat potentially several hundred casualties.
"Offshore communications blew up with the first explosion, so there was no way of knowing the severity of what had happened at that stage," said Dr Page. "We heard the RAF was on the way and at that point knew it was serious.
"We were very stunned by what we were hearing.
"A lot of ARI off-duty staff came in voluntarily without being asked, which was a great show of humanity.
"There was no hesitance.
"Our priorities were to brief staff, form a plan, ensure we had enough equipment and prepare the telephone switchboard. I mobilised a specialist team of health staff and the RAF took them to the Tharos firefighting vessel, so they could see first hand what was happening."
Dr Page said his team knew it would take time for the first casualties to reach ARI and one focus of the preparation was on handling inquiries from devastated relatives and the media.
"The world's focus came on Aberdeen that night. The media response was amazing. We had inquiries from Australia and other countries and had to deal with that.
"The director of corporate communications Alan Reid handled the barrage of calls very expertly as we were getting calls from all over the world."
Police were stationed outside ARI to keep out the press and people not needed inside, while victims' loved ones were taken upstairs to the chaplaincy by the late Alan Swinton, the hospital chaplain.
"We were lucky to have help from David Alexander, a psychologist with expertise in post-traumatic stress.
"He helped many of the families," said Dr Page.
The big test came at 3.30am on July 7 when the first patients arrived via ARI's heliport and there was a steady flow of arrivals for five hours.
In total there were 61 admissions, including 11 men with serious burns.
Mr Page said: "They came by helicopter which limits the number of arrivals and meant patients arrived at steady intervals until 8.30am.
"We knew the vast majority would be burns casualties and though burns are terrible things, treatment is fairly straightforward.
"They need pain relief and fluids.
"Luckily, we weren't overwhelmed.
"One of the challenges was to keep communication with police and the oil companies to help establish who had died, which was a very troubling aspect of the work we had to do that night."
Reflecting on what that horrific evening means to him now, he said: "It was certainly a major disaster and I felt major sadness.
"It is something I will always remember in detail as though it's fresh in my mind, but I would hope that others affected have been able to get on with their lives and recover to some extent."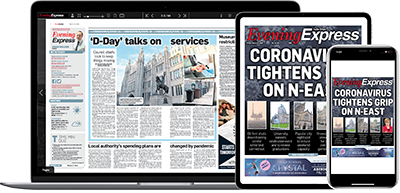 Help support quality local journalism … become a digital subscriber to the Evening Express
For as little as £5.99 a month you can access all of our content, including Premium articles.
Subscribe