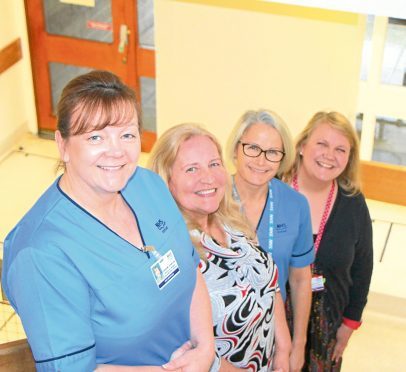 A North-east health board has announced a six-month pilot scheme to raise awareness of drinking alcohol during pregnancy.
Funded by the Scottish Government, NHS Grampian's Alcohol Pre-Pregnancy and Pregnancy Advice (APPA) service will launch on Monday.
The project will offer confidential advice and support on alcohol intake during pregnancy, and is available to anyone concerned about their own drinking, or that of someone else who is expecting.
The scheme hopes to reduce the number of babies born with Fetal Alcohol Syndrome (FAS) or diagnosed with Fetal Alcohol Spectrum Disorder (FASD) in the Grampian area.
It follows concerns that drinking when considering and during a pregnancy is underestimated and under-recorded.
Lynn Cameron, NHS Grampian midwifery manager, said: "FAS and FASD are both 100% preventable.
"We want people to tell us if they have been drinking. If we don't know there's any alcohol we can't link it to symptoms.
"The service is absolutely non-judgmental, we want to help people.
"This is an incredibly timely initiative, because alcohol consumption has increased in Scotland over recent years.
"Last year we only had one referral in the whole of Grampian, and we think the number should be around 50-60.
"The midwives are there to help.
"In addition to this new service, we also have a specialist midwife clinic every Monday and Wednesday afternoon within the antenatal clinic at Aberdeen Maternity Hospital, providing advice, support and care for pregnant women with alcohol/drug misuse problems."
The specialist team providing the service will be based within Aberdeen Maternity Hospital, and can be contacted between Monday to Friday on 07811 998 935. They can also be contacted via e-mail on appa@nhs.net
"Campaign can help keep babies healthy", Page 18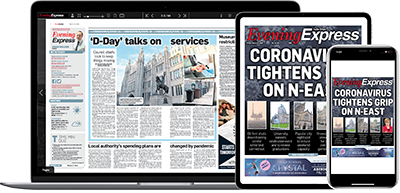 Help support quality local journalism … become a digital subscriber to the Evening Express
For as little as £5.99 a month you can access all of our content, including Premium articles.
Subscribe