THE cost of clearing up the flooding aftermath will be "enormous" – but a price tag could be weeks away, officials have said.
Roads, bridges, homes, cars and businesses are just part of a long clean up bill after flooding hit Royal Deeside.
Councillor Peter Argyle, who represents the area, visited Ballater to see the impact for himself, as did Aberdeenshire Council's chief executive Jim Savege.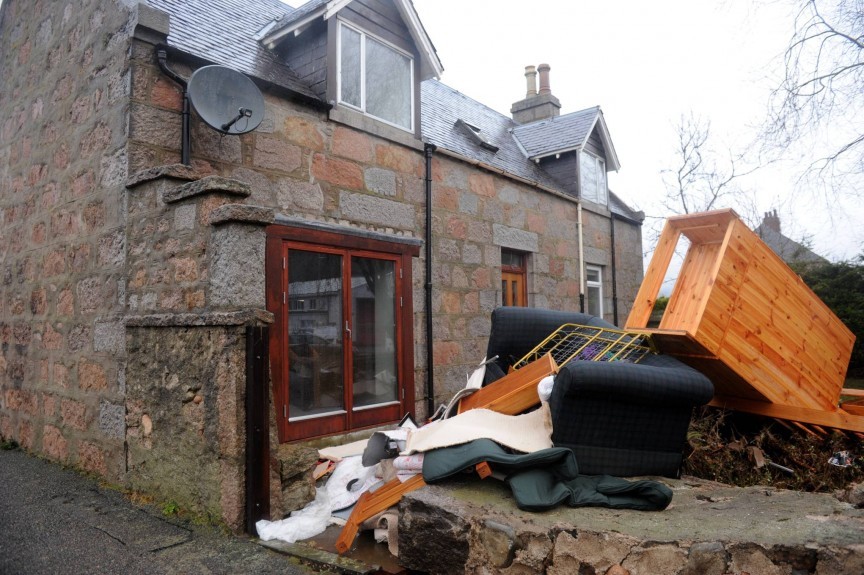 Cllr Argyle said: "When you think of the damage to infrastructure – roads, bridges, streets, flood defences and so on – it's going to cost an awful lot of money. The costs and consequences are going be enormous, I couldn't put an amount on it."
Mr Savege also admitted it could be weeks before the full impact of the devastation is known.
He said: "We haven't got an estimate of the costs yet, we have really only come out of an emergency response on Tuesday.
"It's going to be many weeks before we start to know what the scale of the cost is going to be."
Piles of TVs, chairs and other household items were stacked along streets in Ballater yesterday as people worked to pull some sense of order out of the wreckage.
Bricks from broken walls littered the pavements and people were walking in out and out of shops carrying black bags filled with yet more broken possessions.
Council boss Mr Savege yesterday defended criticism of the council's emergency response in the days after the floods.
Many residents claimed there was a lack of active management of the situation from the local authority following the impact of Storm Frank.
Mr Savege said: "I think there are always going to be things that in hindsight we can look back on and say we can do it better next time.
"We turned out a large volume of staff and kept everyone safe and secure.
"It's been a big team effort, it's not just down to the council, it's down to everyone to help.
"Volunteers helping themselves – that's how it needs to be done.
"As we took stock of the scale of the event then we continued to bring in more staff.
"Our job is now starting with the community getting things done.
"We've started to work with insurance companies to assess what work needs to be done in terms of getting people back into their homes.
"Could we do things better?
"Absolutely, always. Everyone can."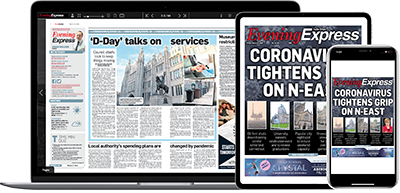 Help support quality local journalism … become a digital subscriber to the Evening Express
For as little as £5.99 a month you can access all of our content, including Premium articles.
Subscribe