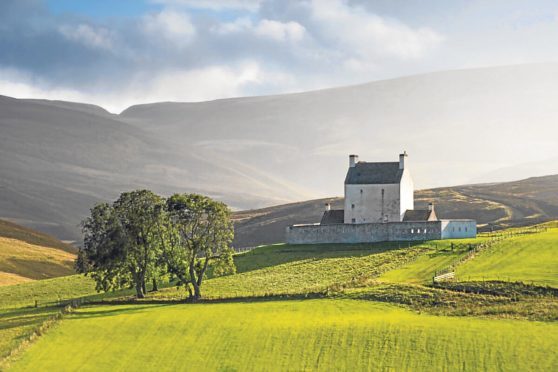 A tourist body has selected four North-east images to highlight Scotland's status as the most beautiful country in the world.
VisitScotland has released its top 20 most beautiful images of Scotland and four depicting various North-east sights made the cut.
The chosen images include some lesser-known spots.
Bow Fiddle Rock in Portnockie, Moray – a popular spot for kayakers – was selected as number two in the top 20 list.
The fishing village of Crovie was given the number five spot on the list while Corgarff Castle in the Cairngorms National Park was chosen for its unusual construction and secluded location.
Kinnaird Head Castle Lighthouse in Fraserburgh, which is part of the Museum of Scottish Lighthouses, also made it on to the list.
Jo Robinson, VisitScotland regional partnerships manager, revealed that half of Scotland's visitors spend time in Aberdeenshire.
She said: "From romantic castles to breathtaking coastlines, Aberdeenshire is renowned for its beauty and history.
"Our recent visitor survey revealed that half of visitors come to Aberdeenshire for its scenery and landscape, and it's easy to see why from these beautiful images."
She added: "If even a tiny fraction of those virtual visitors feel compelled to visit on the back of what they have seen, then that's great news for the local tourism industry.
"Tourism is a vital part of Aberdeenshire's economy – it is more than a holiday experience, it creates jobs and sustains communities."
Cllr Peter Argyle, Aberdeenshire Council's infrastructure services committee chairman, said: "It is great news that VisitScotland has highlighted Aberdeenshire in their 20 top places to see.
"Scotland is a beautiful country and I would venture to say Aberdeenshire is the jewel in its crown."
The full top 20 list can be found at bit.ly/2gDkYqM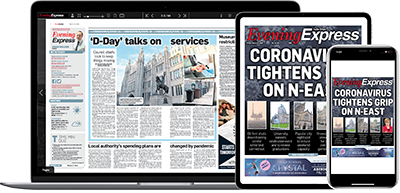 Help support quality local journalism … become a digital subscriber to the Evening Express
For as little as £5.99 a month you can access all of our content, including Premium articles.
Subscribe