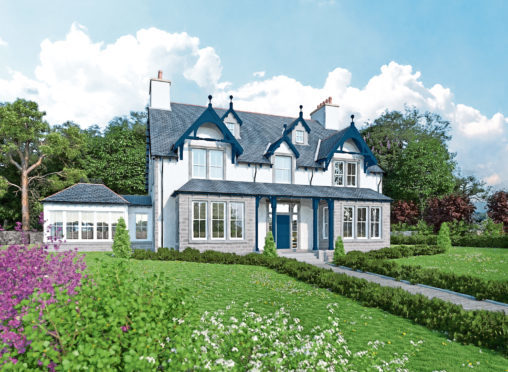 A petition has been launched objecting to US President Donald Trump's plans to build homes on his north-east golf estate.
In July, £150 million proposals were announced for the site, including luxury housing, 50 hotel cottages, a gym, equestrian centre, shops and offices at Menie, near Balmedie.
It is claimed that, if planning permission is granted, the project could create 2,000 jobs during construction, almost 300 full-time posts and contribute £250m to the region.
However, not everyone in the area is keen on the plans.
A petition, created by a campaign named Tripping Up Trump has been launched, and has gathered more than 4,500 signatures.
The petition states: "No plans for affordable houses, which were promised as part of the planning permission, have been made public. They do not appear in the proposed development brochure.
"This location is entirely inappropriate for a housing scheme. It's far from amenities and is opposed by people living nearby.
"Planning permission for the golf resort was issued on the basis that the 'economic benefit outweighed the environmental harm.' But the rare protected dunes that form part of the estate have been 'partially destroyed' since Trump began construction on the resort, and there's been little benefit to the community.
"Trump cannot be trusted to deliver on his promises for this resort, and this new development will further damage the beautiful North Sea coastline while lining his own pockets. What's more, we're signing Scotland away to a man who deals in lies and hate, which will damage the country's reputation."
Sarah Malone, executive vice-president of Trump International Golf Links Scotland, said: "The premise of this petition is entirely wrong.
"Not only does the project already have outline planning permission, it comprises a wide range of property types accessible to the local community with prices starting from £295,000.
"Contrary to the vexatious and false statements made, 400 local residents have already registered interest in our countryside homes.
"The community we intend to build includes access to first-class sport and leisure facilities, retail and dining amenities, and is situated close to the beach. Our beautiful countryside estate offers an exceptional place to live.
"We have been overwhelmed by public support for this exciting next phase of development since we made the announcement that we are pressing ahead."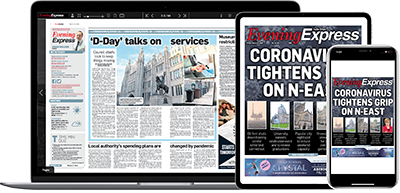 Help support quality local journalism … become a digital subscriber to the Evening Express
For as little as £5.99 a month you can access all of our content, including Premium articles.
Subscribe