A petition to save a north-east town's historic cathedral has been launched.
Brechin Cathedral is at risk of being merged with the Gardner Memorial Church due to a decline in financial support.
The minister is also due to leave to move to a different parish, with the Kirk Session now beginning to hold some preliminary discussions.
Brechin residents John Jamieson and his partner Samantha Sturrock started the petition to gather support for the historic building, which is due to celebrate its 800th anniversary in 2020.
Formal talks on the future of the building are expected to take place throughout the summer.
Samantha, 40, said: "A lot of tourists come to see it, so we're going to lose a lot of them if it closes.
"Brechin has got a lot of poverty, and I think it will suffer a lot if it closes.
"My partner and I were considering getting married at the cathedral, but I'd be sad to see the Gardner Memorial Church close as well if it was to merge with the cathedral.
"It will affect local businesses as well if it shuts, the high street already has a lot of empty shops. People won't be coming to visit anymore so they won't be shopping here."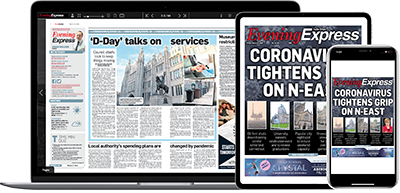 Help support quality local journalism … become a digital subscriber to the Evening Express
For as little as £5.99 a month you can access all of our content, including Premium articles.
Subscribe