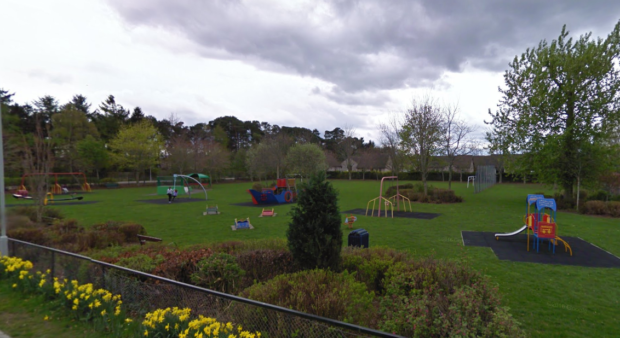 A petition has been created to urge the local authority to introduce traffic-calming measures near a north-east playpark.
Concerns have been raised that the main road in Sauchen, near Kemnay, is often used as a through road for many vehicles, and has a 30mph limit despite the fact there is a playpark that runs alongside it.
There are two entrances to the playpark from Main Street, one which has a gate that opens towards the road, and the other has no gate at all.
There is no footpath on this side of the playpark, and there are also no crossings nearby for children to safely cross the road to reach the playpark's entrance, despite the fact there are two bus stops on both sides of the road.
Janina Kutscha, who created the petition, is hoping to gain support from the community to push Aberdeenshire Council into installing something that will help keep the children safe.
She said: "I often see cars, delivery vans and large agricultural vehicles speeding through the village, putting the health and lives of our children at risk in this area."
Janina previously contacted the council to inquire about such a traffic-calming measure to be included in the area, but was told that her request was rejected, and that a 20mph limit would only be applied in a residential area, or other situations where there is a particular risk to vulnerable road users, usually around school areas.
A spokeswoman for Aberdeenshire Council said: "After a speed complaint is received, local roads staff normally place electronic speed-monitoring equipment at the location to determine if an issue exists.
"If speeding is detected, they will provide the local police sergeant/inspector with relevant documentary evidence and request attention to the issue.
"If higher speeds are regularly shown during the monitoring period, local roads staff will also consider if other engineering measures could be applied – signage, markings etc."
To view the petition, visit bit.ly/2APwZTv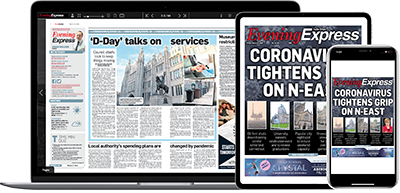 Help support quality local journalism … become a digital subscriber to the Evening Express
For as little as £5.99 a month you can access all of our content, including Premium articles.
Subscribe