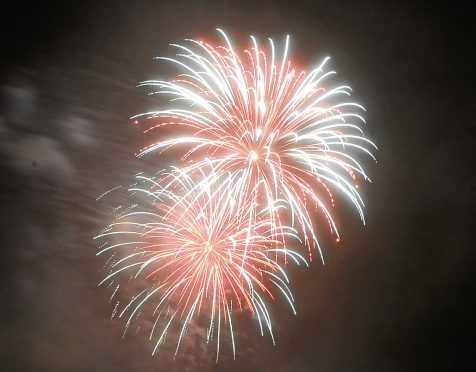 Firework displays in the North-east might be going off without a bang next year, if a petition urging the use of silent fireworks succeeds.
Started by Keith Marley, manager of the New Arc Animal Sanctuary near Ellon, the petition, which will be given to Aberdeenshire Council, calls for silent firework displays in the region for 2018.
The council did not organise any of this year's events in the area, but Mr Marley, 50, would like to see changes to firework legislation.
He said: "The council has the power to legislate licences and regulate fireworks displays, not just for Bonfire Night but over the year."
Having cared for hundreds of animals, Mr Marley is very familiar with the distress noise from fireworks can have.Ell
He said: "Year on year there are continued reports of animals that are distressed and even pets running away.
"The bangs from fireworks can travel for miles and it causes a lot of trauma for many animals, farmers and wildlife. It can also be dangerous, with animals running into roads in a panic and causing accidents.
"There is no need for huge explosions. I don't want to spoil anyone's fun and I'm not suggesting getting rid of fireworks."
More than 300 people have signed the petition since it was started on Tuesday.
Mr Marley said: "There are quite a few companies that provide silent fireworks and places that have started using them. A town in Italy actually put it into practice a couple years ago. The bangs are just an optional extra."
He added: "It's not just animals that are affected – it can be very traumatic for children with autism, or people with anxiety. It can affect a variety of diagnoses.
"It may also be very distressing for older people trying to sleep."
After the initially strong response to his petition, Mr Marley already wants to expand its reach.
He said: "It's good to see so many people involved – I'm hoping we can reach 1,000 signatures.
"I live in the countryside, where most people have animals, and not a single person I know with pets enjoys fireworks.
"I have 11 dogs and all of them were in distress on Bonfire Night.
"We should be concentrating more on appearance and not on the sound."
Aberdeenshire Council said it would consider the petition once it has been received.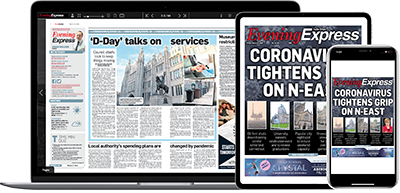 Help support quality local journalism … become a digital subscriber to the Evening Express
For as little as £5.99 a month you can access all of our content, including Premium articles.
Subscribe