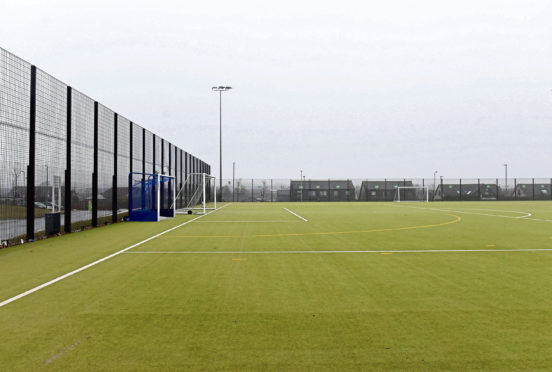 A petition launched by a community council appealing for a 3G pitch to be installed at a north-east school is to go before a council committee.
Portlethen and District Community Council (PDCC) has submitted its petition, alongside one by Portlethen Sports Club, to the Kincardine and Mearns area committee where it will be debated by councillors on Tuesday.
A 2G replacement pitch was chosen by Aberdeenshire Council to be put in place at Portlethen Academy this summer to replace the current surface of the same grade as it can accommodate hockey.
However, campa-igners havecalled for a 3G pitch – which is more suitable for competitive football.
Ron Sharp, chairman of PDCC, said: "There have been two petitions made – one by the Portlethen Sports Club and another by the PDCC.
"Because none of the council officers came to our public meeting last month, we made the decision to put the petition to the area committee so that options can be debated by councillors.
"If we do that, then we feel the council can't continue ignoring what we are saying. We have not been happy with the response from the council."
Ron has said that he hopes that by bringing the issue to the area committee, it will be given more consideration by the local authority.
He said: "There is still a lot of work to be done.
"The decision has not been changed yet, but we will be putting in requests to speak at the area committee so that we can make our voices heard."
Ron also emphasised that the community has not ignored the area's hockey players, and is considering options such as creating a hockey pitch in the Hillside area of Portlethen.
He said: "We are not against minority sports. We still have land up at Hillside and we would be interested in creating a new pitch up in that area.
"And we need to consider other growing minority sports like rugby, which can only be played on a 3G pitch.
"But at present, we have hundreds of kids in the area losing out because our football pitch isn't up to scratch."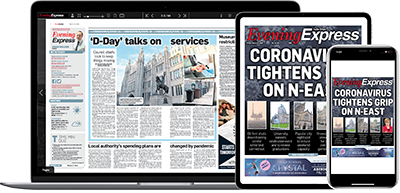 Help support quality local journalism … become a digital subscriber to the Evening Express
For as little as £5.99 a month you can access all of our content, including Premium articles.
Subscribe