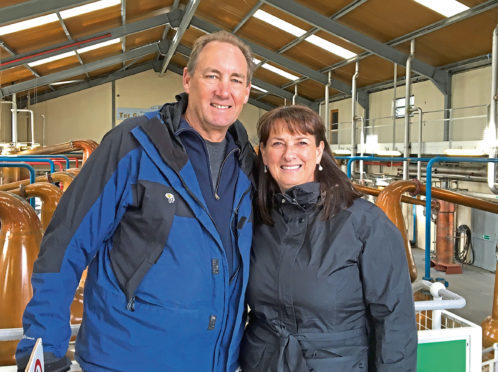 A petition has been launched to help a north-east teacher who may be forced to quit the UK after her husband's visa was refused.
Scotland-born Dawn McGuire Reeves, 55, moved to Alford in August with her Canadian husband Craig.
Craig, 60, has since been refused a spousal visa by the Home Office.
Dawn, who helps children with additional support needs at a number of Aberdeenshire schools, fears the situation will leave them thousands of pounds out of pocket.
Sheena Lawson, a nurse from Kemnay, heard about the couple's plight and began a petition on change.org urging the authorities to let them both stay in the country.
The 41-year-old said: "Dawn provides an incredible resource. I just can't believe her situation, it's just lunacy, it's just madness.
"My son has autism and we haven't told him about all of this yet but he will be in pieces – she's made such a huge difference to his life. She is such a bright light in people's lives."
Craig, a carpet fitter, entered the country as a visitor and applied for a spousal visa, however it was refused in December. He was working in Spain temporarily and was detained for four hours last month and told to leave the UK by April 25.
The couple have taken an adjournment to get more time to fight the case, however Craig will leave the country voluntarily for a wedding in Canada next month and may not be able to return.
Dawn said: "We've had an email from MP Andrew Bowie saying that he is meeting the minister for immigration to find out what will happen next. If my husband does get deported, it means we have to start all over again (with visa processes), which will leave us thousands of pounds out of pocket. We only have a couple of years until retirement anyway, we're not asking for much. We had only wanted to stay just for one more school year, until next July. None of this makes sense."
A Home Office spokesman said: "Last year we issued 2.7 million visas. Each application is considered on its individual merits in line with the immigration rules."