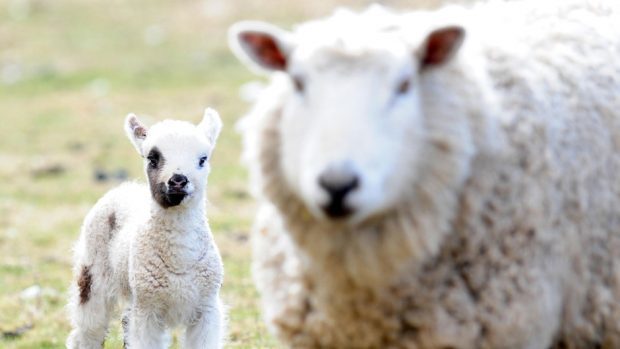 Dog owners in the North-east need to "take the lead" to keep sheep safe and protect their pets.
That is the message from a police chief who said there have been six incidents of "sheep worrying" in the North-east since last November – and two of them have resulted in dogs being shot.
Officers are urging those walking their pets to keep them on a lead when out near farmland in a bid to reduce animal fatalities.
Chief Inspector Murray Main, who is the North-east's rural crime lead officer, told the Evening Express: "The consequences of sheep worrying on livestock is significant in terms of the livelihoods of farmers and their families.
"We've had six incidents in the last year.
"We've detected five and all of them have involved local people who have the dogs. It's not about people coming into the countryside who are unfamiliar with the area.
"You wouldn't take your dog on a busy road without a lead and yet people have a mind that they can actually do that next to a field. Sadly, on two occasions, the dogs have been shot by farmers because they have been unable to capture them.
"I know the heartache that can cause.
"It really has an impact on the farmers and it can cause heartache to dog owners too."
Chief Insp Main added: "We need to target the people who are not taking the message.
"We've had an occasion where there have been repeat incidents involving the same dog.
"The reality is that a dog, irrespective of how much of a family pet it is, has an instinct to go and chase and it's very difficult once a dog has got that scent.
"It becomes too much of a temptation for a dog and often the consequences on the sheep can be devastating.
"There are multiple instances of animals being killed and also loss of lambs.
"It is a problem I suspect we are only hearing partly about and my point is – if you tell us about incidents, we'll investigate it."