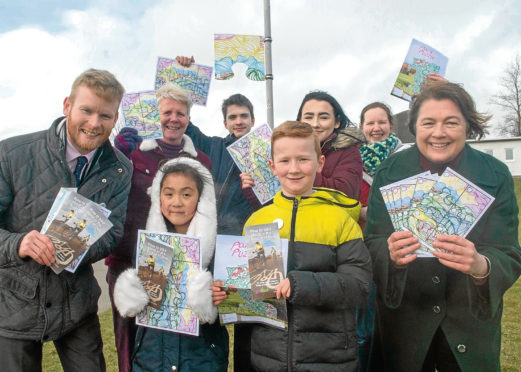 North-east residents are being encouraging people to puzzle about in an Aberdeen park as part of a project to discover walking and cycling routes.
Park PUZZLE, by art firm NADFLY, is a participatory artwork installation to take place at Westfield Park, in Bridge of Don throughout March and April.
The project, which is also being carried out in collaboration with Get About, will see puzzle piece signs set up on lampposts across the park for a month, starting yesterday.
@nadfly presented to our P4-7 pupils about the Park PUZZLE by NADFLY which launches 14th of March in Westfield Park, Aberdeen. Twelve puzzle piece signs will be installed across the park for one month only – will you find them all and complete the picture? #art #wayfinding pic.twitter.com/P0NCsE0QAP

— Braehead School (@BraeheadSchool1) March 13, 2018
It is hoped the project will encourage people of all ages to walk, cycle and explore the park, promoting healthy lifestyles for those in the area, as well as providing a family-friendly activity for all ages.
Printed maps will be available from community centres and local shops, in order to provide people with the resources to be able to mark off each discovered sign as they find them in the park, with all 12 pieces forming a puzzle when put together.
The project will run until April 17 around the park, located off Scotstown Road.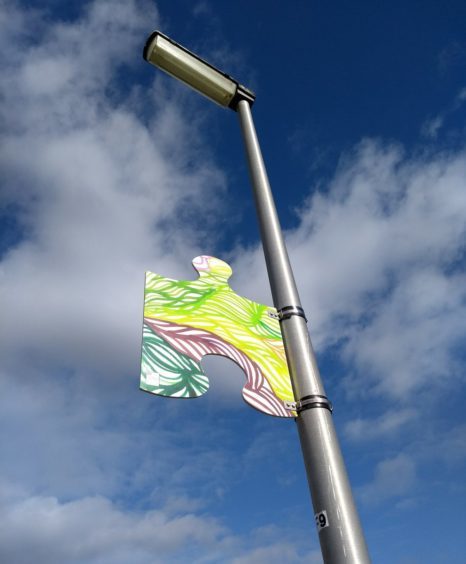 NADFLY is an artist studio based in Glasgow, which makes large-scale work.
One of the key services of the company is active travel and routemaking, which encourages the community to discover their area, which Park PUZZLE falls into.
Launching this Wednesday in Aberdeen's Westfield Park – new NADFLY project Park PUZZLE ! With @AberdeenCC @PathsforAll #wayfinding #placemaking #NADFLY pic.twitter.com/qMYQ2fSeWw

— NADFLY (@nadfly) March 12, 2018
New play equipment has also been recently installed in the playpark, as part of the local authority's £1.3 million plan to refurbish parks within the city throughout the 2017/18 financial period.
A variety of other parks were included in the roll-out, including two at Lee Crescent, also in Bridge of Don.
Aberdeen City Council transport and regeneration spokesman Councillor Ross Grant helped to launch the initiative, along with schools from Bridge of Don, Friends of Westfield Park, Get About partners, Alex Collie Centre, Bridge of Don Rotary Club and the community council.
Cllr Grant said: "We're delighted to try this new and innovative way of encouraging people to get out and about walking or cycling.
"With the warmer spring weather now here, I'd recommend people should try the puzzle – it's a great way to get out and try something different, discover the walking and cycling routes, get some fresh air, and have some fun at the same time."
In addition to the puzzle, a new map with all the cycling routes in the area will be delivered to residents.
"Puzzle solved on exercise question", Page 24