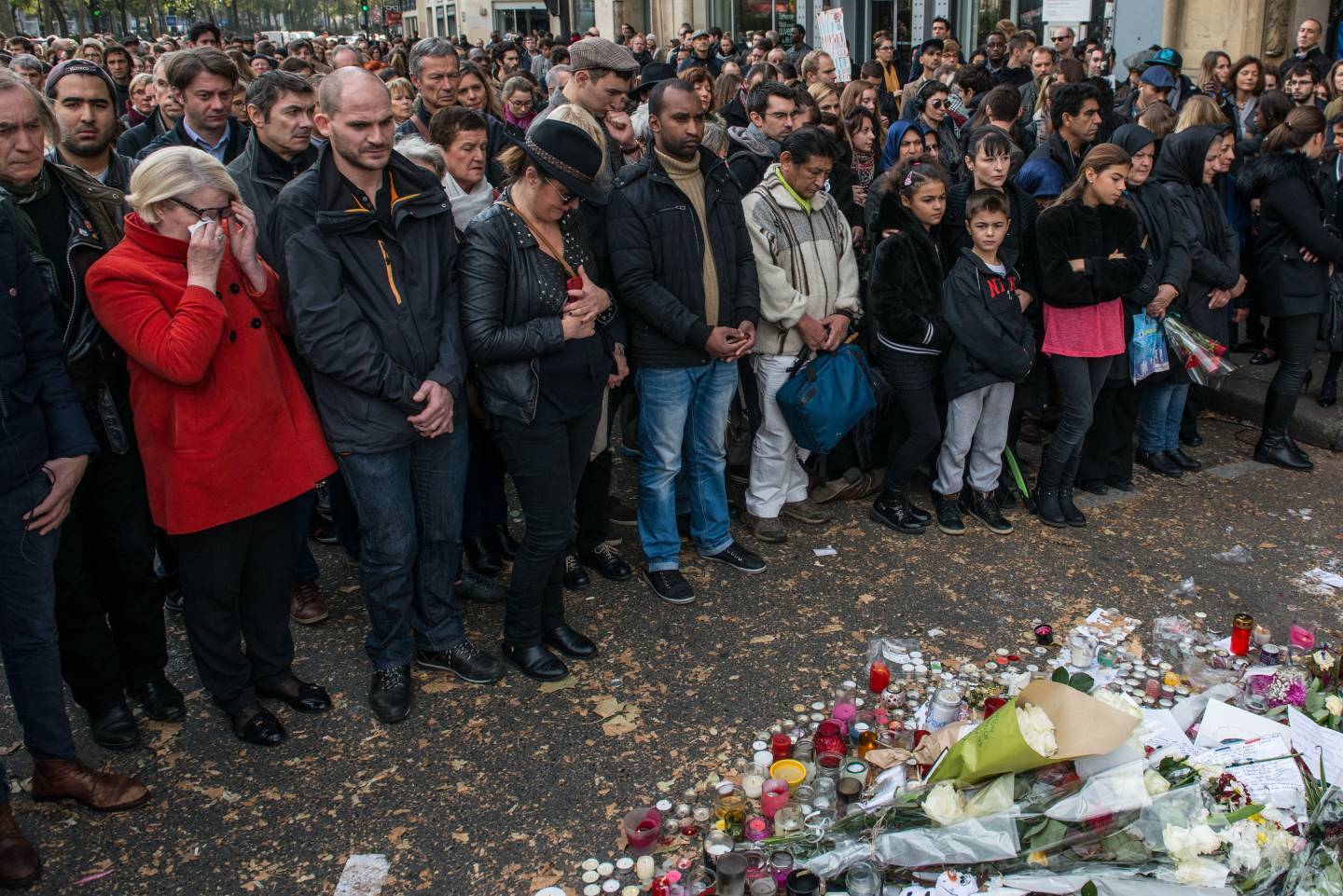 We spoke to Paris-born journalist Jenny Ben Brahim, a former Robert Gordon's College and University student, who now lives in works in the city. Here, in her own words, she tells us what it has been like in Paris since last Friday's terror attacks.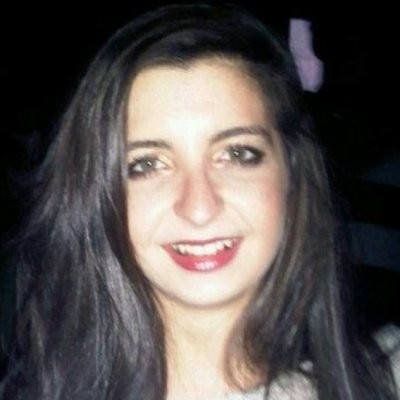 I WAS halfway through a shift on Friday night when news came through of a shooting at a popular restaurant in the 11th arrondissement (district) of Paris.
I was ironically editing a report on the closure of French borders and heightened security ahead of the COP21 (Paris UN climate conference), taking my time as it had been quite a quiet night in the newsroom.
My first instinct was not a terrorist attack but, what often is the case in other French cities like Marseille, a gang shooting.
As wires fell with more details from the shooting at Le Petit Cambodge restaurant and the Carillon bar, as well as news of an explosion outside the Stade de France, it soon dawned on us that it was a terrorist attack – again.
I felt an overwhelming sense of nausea and dread, as the 11th arrondissement – especially that street – are filled with restaurants and bars I frequent often.
I started to panic whether any of my friends were in the area, were they safe, had they been hit? This was far too close to home for me.
As we were scrambling to find witnesses to speak live on air, one of my colleagues phoned to let me know that one of our friends had been in Le Petit Cambodge and had made it out alive. She now wanted to share the story on air, and urged me to pass the phone to our executive producer.
Her story was shocking and will stay with me forever. She had been dining with a friend, and they were sitting next to the window as people were milling around outside and in the doorway trying to find free tables. They heard a round of shots and immediately went to the floor, and stayed motionless until the gunfire stopped two minutes later.
She looked up to find the window completely smashed, the walls riddled with bullet holes, and to her horror, found the lady next to her to be dying slowly from bullets to the chest. Her friend also survived, and they ran back to the safety of her flat.
As the night continued, I was inundated by calls and texts from friends, friends of friends and people I had not seen or spoken to in years.
My French grandmother had been calling me over and over and I didn't respond immediately as I was so busy with work. When she finally got through to me she was very emotional as she knew I was often in that area and feared for the worst.
The only thing keeping me from crying was the adrenaline of trying to get the news out to the public as soon as possible, as I work at an international rolling news channel.
Bosses started rushing back to the office, people frantically phoning around for more information on the numerous attacks, as well as taking the time to make sure their loved ones were safe.
Messages started flooding social media sites warning friends to stay at home, and that there was now a hostage situation at a popular and very large concert hall.
I spent the whole evening cutting images of the horrifying scenes from the Bataclan, of hostages escaping, of bodies strewn in the middle of the street, of relatives or friends frantically searching for their loved ones.
I finally left work at 5am, along with two co-workers who were equally scared to venture into the centre of Paris from the relative safely of our office in the outskirts. We had no idea what to expect, and I was especially on edge as hours before, I had received a call from my flatmate warning me of another shooting next to our flat. Thankfully this was a false alarm, but the fear was still there as I live next to the Louvre and the Marais, the Jewish district of Paris, therefore sensitive sites.
As we drove home, we were all shocked by how eerie the streets were. The centre was completely deserted. Usually there are at least some drunk people staggering home from a night out or homeless people sleeping on benches.
We drove past the Assemblee Nationale to find around 30 soldiers in full combat attire, machine guns in hand, securing its perimeter.
There was a sort of end of the world, anarchic feel to the city and I was glad to get home, but I couldn't sleep with fear of more attacks, flinching at any sound on the street.
That day I woke up to news of a colleague at work having been killed in the Bataclan attack – he was a cameraman, with a young son.
My street, usually full with shoppers on a Saturday, was completely empty. The Metro was also practically empty, and those who had braved it were eyeing each other up with suspicion. I returned to work that evening to offer help to the other teams drowning in the amount of news they were covering.
Sunday morning, I refused to sit in my house so I joined the many other Parisians sitting out on terraces of bars, drinking and having fun. It was nice to see everyone trying to put on a brave face . This show of bravery was marred that evening by false alarms around memorial sites.
My flatmate and our other friends were being interviewed by ITV's Tom Bradby in a bar at Place de la Republique when they heard screams of "shooter, another shooter, get down".
The fear in their eyes and their running for cover was all captured on camera and broadcast on TV, as well as all over the internet. The video really traumatised me, seeing friends so scared and helpless, even if it was a false alarm in the end.
It showed that Paris was still on edge. That is when everything finally sunk in and on my first proper night off, I couldn't sleep thinking about what had happened over the weekend. I felt an overwhelming sense of sadness for those who had lost their loved ones, and for the city as a whole.
Paris, where I was born, is a vibrant city and the streets are always filled with people having fun. Although it has sort of returned to normal i.e. busy trains, people in cinemas, restaurants, bars, it is obvious that people are still fearful of further attacks.
Even yesterday, I received an alert of a shooting on my street and I went into full panic mode. It was in fact just police stopping a man who was stealing a car, but it showed that I was still not completely okay from Friday.
My work is now on high alert – with increased security.
I am determined to live my life in Paris without fear. I have received numerous calls from friends and family urging me to look for jobs back home, but I refuse to be forced out of Paris, it is not just where I live and work but it is my birthplace. People being afraid is exactly what the monsters wanted, and I think everyone in Paris is determined to not let that happen.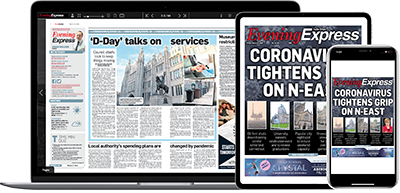 Help support quality local journalism … become a digital subscriber to the Evening Express
For as little as £5.99 a month you can access all of our content, including Premium articles.
Subscribe