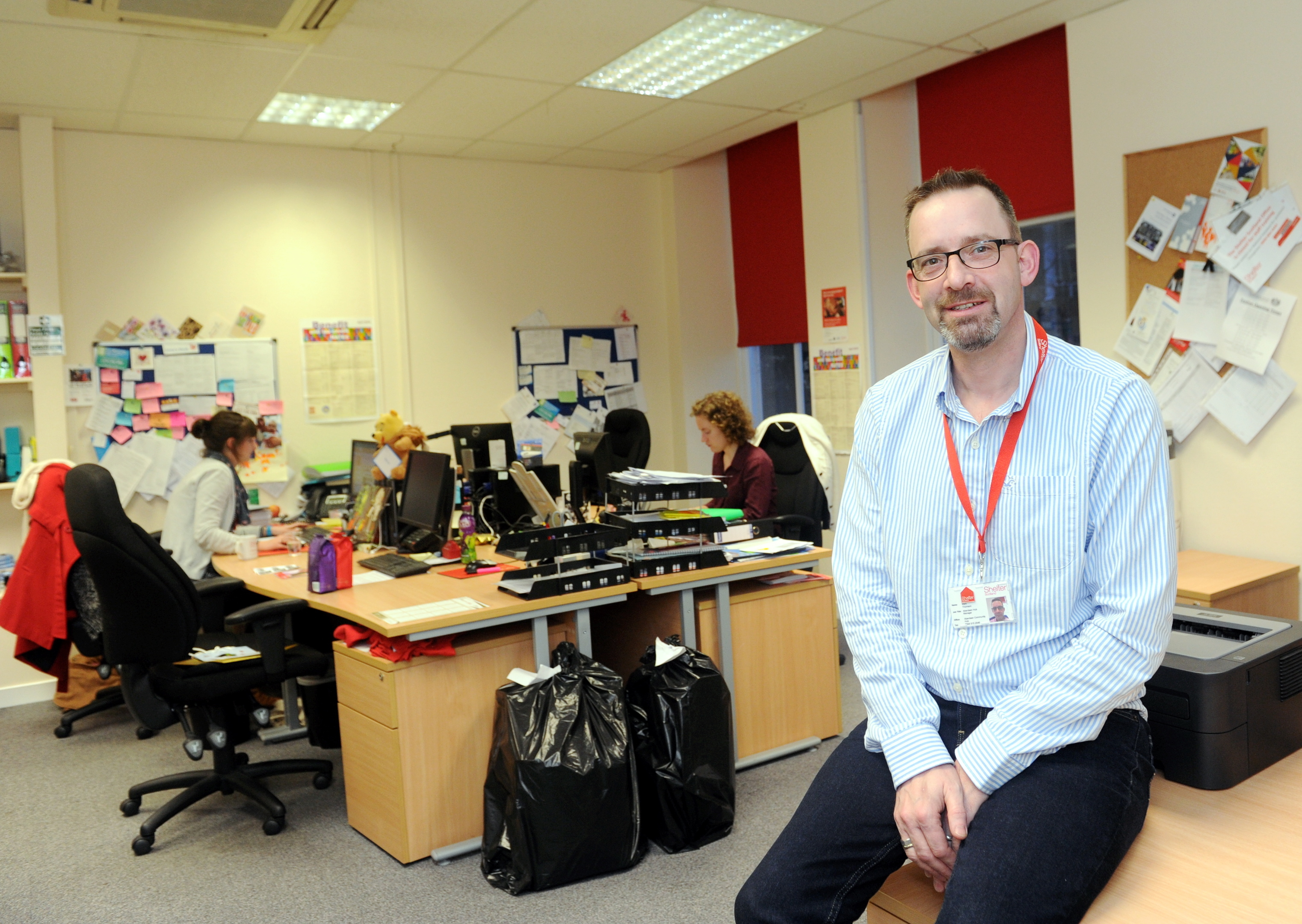 With the oil downturn continuing to bite the North-east a charity boss today urged people facing homelessness to seek advice and support from their service.
Shelter Scotland's Aberdeen Hub provides a range of services including advice on housing, money and benefits.
Last year the hub opened 1,447 new cases and more than 20 people attend its drop-in session each week.
Based on 36 Upperkirkgate, the hub's manager Mark Thomson said people wait to seek advice until they are at a crisis point.
But he said people should seek help from them as soon as possible.
Mark said: "We predominantly help people facing homelessness and we have two dedicated staff workers who work alongside Aberdeen City Council on evictions from local authority tenancies, and just try to keep people in their homes.
"We look at how we can negotiate with the council to keep people in their homes and in particular this time of year.
"The season is much colder, it is best to try and keep families where they are."
A total of 1,284 homeless applications were made in Aberdeen in 2015/16 while 462 households were in temporary accommodation.
In Aberdeenshire, 1,199 homeless applications were made and 407 households stayed in temporary housing.
There were 67 children living in temporary accommodation in Aberdeen and 247 in Aberdeenshire.
Mark, who added the charity also has a staff member who works predominantly with the private sector, said people who have worked in the oil industry are typically living off their savings and then need to access services they have never needed before.
He added: "Our advice plus worker does general work around homelessness but can take it a bit further and look at what other services can be in place to ensure they can continue."
Mark said if anyone is struggling there are services that can help.
He added: "There is a stigma around services. I would say if you have any doubt about your situation, questions or queries, whether you own or rent your property from a private landlord, local authority or housing association and need advice, call the national help line or drop into the hub for advice."
His advice came as North-east Scotland Credit Union (NESCU) said it had seen a big rise in people using its services with the the wider economy still struggling to return to its boom years, and interest rates at a record low.
The community-based financial initiative has seen an increase in savings and loans issued and deposits made this year.
There has been an increase with 566 new members in the city, 395 loans issued and a savings increase of £138,670 up to £1,152,670.
Shelley Milne, chairwoman of the NESCU board, said the downturn had led to more people seeking out its services.
She said: "Its no surprise that 2016 has been a tough year for the people of Aberdeen. Between the oil crisis and decreasing confidence in mainstream banking, managing finances has become a priority and people are in desperate need of options.
"Over the past 12 months NESCU's savings and loan services are increasingly in demand, resulting in a significant increase in our membership, collection points and product availability and, more importantly, working towards reducing the number of people trapped in payday loan debt cycles by providing affordable and accessible finance when it's needed."
The credit union is run and owned by members and works on a number of community projects.
There are currently 15 collection points around the North-east with the head office currently in Torry.
Two new collection points are set to open in Aberdeenshire in the next six months.
This year, NESCU has also seen a £54,135 increase in the amount of loans given out to £767,299.
NESCU collected three awards for fundraising for good causes at the Edward Filene Awards in London.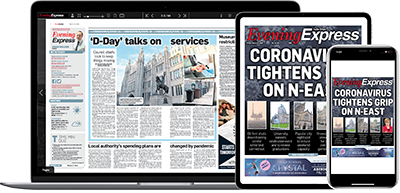 Help support quality local journalism … become a digital subscriber to the Evening Express
For as little as £5.99 a month you can access all of our content, including Premium articles.
Subscribe