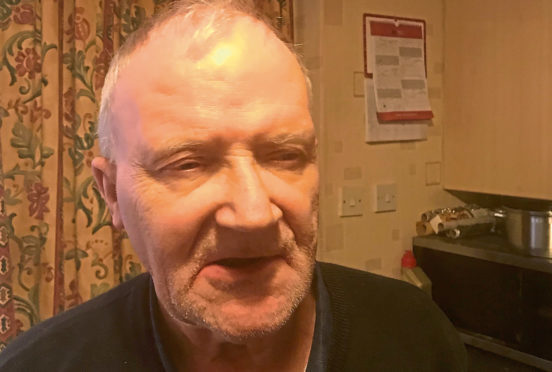 An Aberdeen pensioner today told how he was left terrified after a gang forced their way into his home and attacked him.
Donald McKay, 70, was at his house when three men burst in through his front door and knocked him to the ground.
The three men then went upstairs and began rummaging around for valuables and when Mr McKay went to challenge them, they punched him in the face twice and then once in the kidney.
After searching his house on Aberdeen's Springhill Road the men ran off.
Mr McKay called police and officers attended the scene along with paramedics.
The pensioner, on crutches as he is recovering from a broken heel, was taken by ambulance to Aberdeen Royal Infirmary where he was treated for swelling to his face and bruising to his ribs.
The attack took place at around 8pm on Monday and Mr McKay returned home from hospital yesterday.
He told the Evening Express someone knocked on his door at about 7.30pm on the night of the attack but nobody was there when he answered.
Thirty minutes later there was a knock at the door again.
Mr Mackay, who has lived at the property for more than 20 years, said: "I answered the door and there was an older guy with short grey hair, aged about 40 or 50 and quite short.
"He was with two younger guys with hoods over their head and they kept their heads down.
"The older man asked if my grandson was home and I told them 'no'.
"Then they pushed past me and I called the police. I then followed them upstairs and they hit me in the face and side, which really hurt.
"I was quite terrified. My eye swelled up so much it was almost shut.
"I can't understand why these people came into my house. I don't feel safe here when I'm on my own."
A Police Scotland spokeswoman said: "We received a report at 8.55pm on Monday in relation to an assault in the Springhill Road area of Aberdeen.
"Officers attended and a 70-year-old man was taken to ARI. Inquiries into the incident are ongoing."
It is understood police do not believe the attack to be random.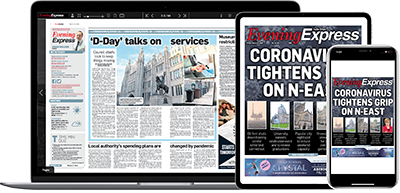 Help support quality local journalism … become a digital subscriber to the Evening Express
For as little as £5.99 a month you can access all of our content, including Premium articles.
Subscribe