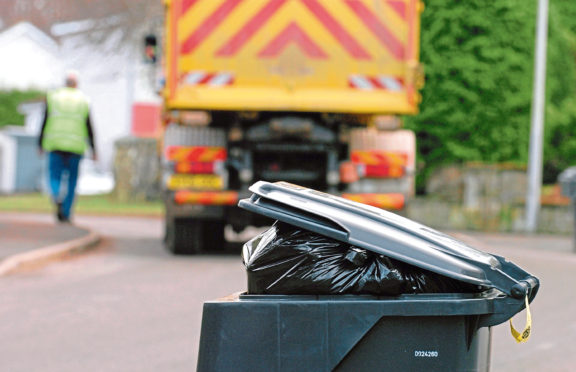 Aberdeen is facing a "double impact" when it comes to a shortage of drivers, a council boss has claimed.
The city council is relying on agency drivers to keep its waste collections running – with 15 vacancies open for drivers.
The main reason for the problem has been cited as the differences in driver salaries between the public and private sectors.
Mark Reilly, the council's head of public infrastructure and environment, told councillors when comparing the salaries of north-east LGV drivers, council employees tend to be at the "bottom end of the salary scale".
He added: "Nationally, there is a shortage of HGV drivers so we have a double impact in the north-east, with not just the national shortage but the increased salaries which tended to be through oil and gas.
"When oil and gas went through a decline a couple of years ago we found it a little easier to recruit but so did other people.
"My own experience, in other authorities, is that it has always been a very difficult post to fill."
Steve Delaney, who sits on the staff governance committee which met yesterday, called for a report to come forward in December which would delve deeper into the issue.
He argued that the recommendations arising from the report should consider a possible incentive scheme to save the council money in the long term, calling for the local authority to leave "no stone unturned".
---
---
Meanwhile, the committee also agreed a report which provided assurances the council has the correct procedures in place to prevent another incident where school staff are exposed to asbestos.
The Health and Safety Executive (HSE) ordered the council to improve its level of training in the wake of its investigation but, in a new report, has said it is now "satisfied" with the procedures in place.
In August it emerged up to 25 members of staff accessed the building in the days after the discovery because a line manager "forgot" to report it.
But Mr Delaney said he came across an asbestos incident last week where he is "not convinced" the correct procedures were followed.
Yvonne Allan, committee convener, said she would not hear details of the item, adding: "We're not as a committee here to do individual cases."
Afterward, Mr Delaney would not reveal where the suspected asbestos was found but said tenants had not been informed "what was going on and why".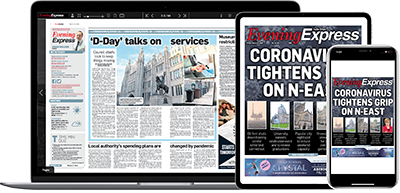 Help support quality local journalism … become a digital subscriber to the Evening Express
For as little as £5.99 a month you can access all of our content, including Premium articles.
Subscribe