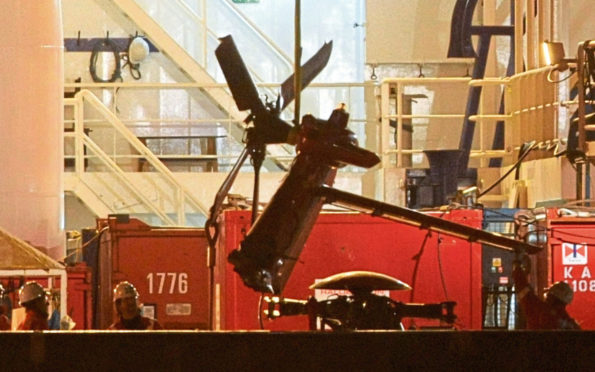 No one involved in the oil and gas industry, in the Aberdeen area or indeed across Scotland will forget the shock and sadness on hearing the news that 16 lives were lost off the coast of Peterhead.
Ten years on from the tragedy, helicopter safety is still a crucial issue for those working offshore and for their friends and family.
The passengers, flight crew and, therefore, their families must have confidence that everything possible is done by regulators, the aircraft operators, the manufacturers, and the oil and gas industry to keep them safe when flying over the North Sea.
This is an issue that has a major impact on a key industry in Scotland.
That is why we work closely with relevant partners, including the UK-wide regulator and trade unions, to do what we can to help shape action in this area.
Of course, the issue of aviation safety is one that is reserved to the UK Government under the Scotland Act 1998, however we believe there should be a collaborative approach to health and safety offshore.
In the last 10 years, a range of work has been undertaken by the Civil Aviation Authority (CAA), trade unions, operators, industry and other stakeholders to develop and implement a range of safety measures.
For example, in 2014 the CAA published the recommendations from their safety review of offshore helicopter operations.
This included changes both to reduce the likelihood of a crash happening and positive action to increase the chance of survival if an accident does occur.
I know the Offshore Helicopter Safety Leadership Group, which is chaired by the CAA and industry, continues to work to further improve helicopter safety.
I also welcome the fact key industry bodies, including Oil and Gas UK, Step Change in Safety and the offshore unions, are working together to take steps to further improve helicopter and offshore safety.
We have also taken steps to ensure there are regular discussion and updates at the Oil and Gas Industry Leadership Group, which I co-chair in my role as Scotland's Energy Minister.
We will continue to work with the trade unions, industry and others to ensure the vital issue of offshore helicopter safety remains a shared priority and to ensure it stays in focus.
The North Sea is a hostile environment to work in, with the offshore helicopters providing vital support to the sector.
It is important that public confidence is maintained, especially among the workforce and their loved ones.
Quite simply, we owe it to all those who work offshore to ensure they can get to and from their work as safely as possible.
---
---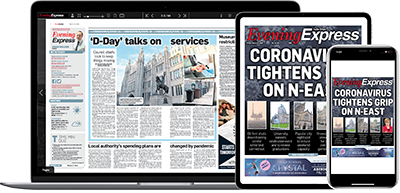 Help support quality local journalism … become a digital subscriber to the Evening Express
For as little as £5.99 a month you can access all of our content, including Premium articles.
Subscribe