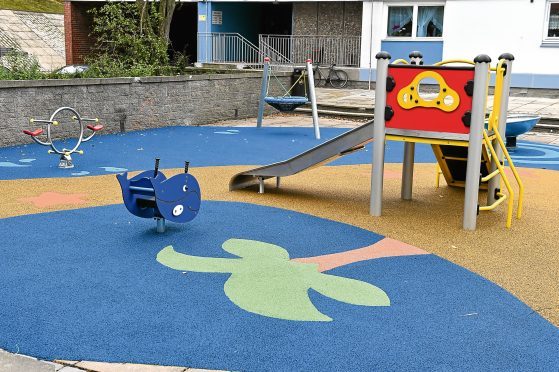 A community is set to see increased patrols as part of an effort to crack down on litter in the area.
At the last meeting of Castlehill and Pittodrie Community Council, concerns over rubbish around the Marischal Court and Wales Street playparks were raised.
Members of the group had asked for bins and a bench to be installed within the Wales Street play area, near the Beach Boulevard.
A bench is now set to be installed by Aberdeen City Council officers and warden patrols will also be started every two weeks to help deter people from leaving their rubbish in the park.
Community council chairman Jonathan Smith said it was essential for improvements to be made to green spaces in the city, to encourage people to get out into the community and be active.
"It is so important young people and everyone in the city has access to nearby green space for physical activity, exercise and sport," he said.
"The bench and patrols will mean that parents and guardians can take a much-needed rest, allowing the young people and others to play more safely and for longer."
Councillor Michael Hutchison, who contacted the city council on behalf of the resident who raised the issue, said: "After being without a playpark for so long I'm delighted that Wales Street finally has one again.
"There's a couple of small things, such as a bench, to be added and I'm pleased these will be there soon. It's good to see the council listening to local residents who clearly take pride in their area and want to see it looked after."
Wales Street has been the site of a number of improvements over the past year – including a park refurbishment as part of rolling improvements being carried out by the local authority and £75,000 allocated for environmental improvements on the council properties by the city council's housing and infrastructure committee in the summer.