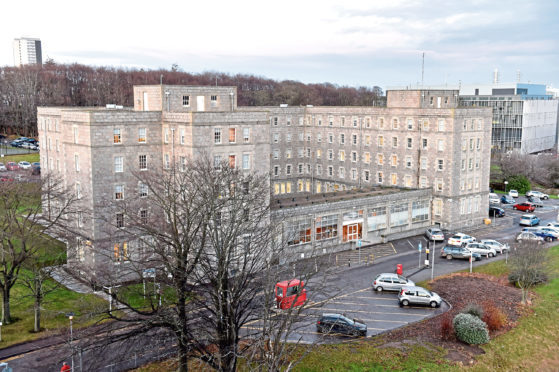 Almost 90% of NHS Grampian patients rate their overall experience positively, according to a new survey.
The latest Inpatient Experience Survey, reveals 89% of patients had a positive experience, with more than a third of people (36%) giving their care at the health board full marks.
This is up from 86% in a 2016 poll and also higher than the national average of 86%.
For the survey 20,000 people across Scotland were quizzed on topics such as hospital environment, staff and operations.
Patients were particularly pleased with the staff who cared for them, drawing an overall positive rating of 93% for NHS Grampian, up 1% on 2016.
In total, 90% of people said staff listened to them, compared to 88% nationally, and 80% felt they were treated with compassion, 2% above the national picture.
North-east Labour MSP Lewis Macdonald said: "I think there's no doubt of the duty and dedication of staff and the quality of care.
"The challenge for staff is to get enough care to enough people.
"There are some real, severe challenges but they do a remarkable job in difficult circumstances and patients agree the care they receive is good."
The survey also showed that if people were in hospital for an operation or procedure, 85% of NHS Grampian patients said the risks and benefits were explained to them in a way they could understand – up from 82% in 2014 and 84% in 2016.
But the health board ranked less well on the admissions process with just 56% saying they felt informed about how long they would have to wait to be admitted to hospital after they were referred, below the 62% national average.
And just over half of patients surveyed (53%) felt informed of how long they would have to wait to see a nurse or doctor.
A total of 45% of patients felt positive that they had a choice in the care or support services arranged for them after they left hospital, the same as the national average.
But 88% of patients ranked the overall hospital and ward environment at Grampian positively.
A spokeswoman for NHS Grampian said: "Being admitted to hospital can be nerve-racking.
"We introduced the Welcome Wards programme last year, described as one of the most patient-centred visiting schemes anywhere in the world. We encourage staff at all levels to ask patients what matters to them – because the answer can prove vital in their treatment and recovery.
"These results are certainly gratifying but we are by no means complacent."
Cabinet Secretary for Health Jeane Freeman said: "Our NHS does a great job.
"Patients are telling us our hard-working staff are providing high levels of hospital care, which focuses on good communication and a personalised approach.
"We're determined to go further and keep learning from feedback from patients and their families."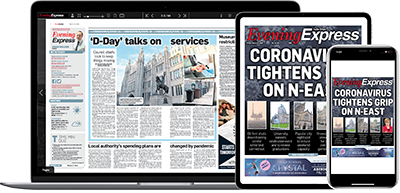 Help support quality local journalism … become a digital subscriber to the Evening Express
For as little as £5.99 a month you can access all of our content, including Premium articles.
Subscribe