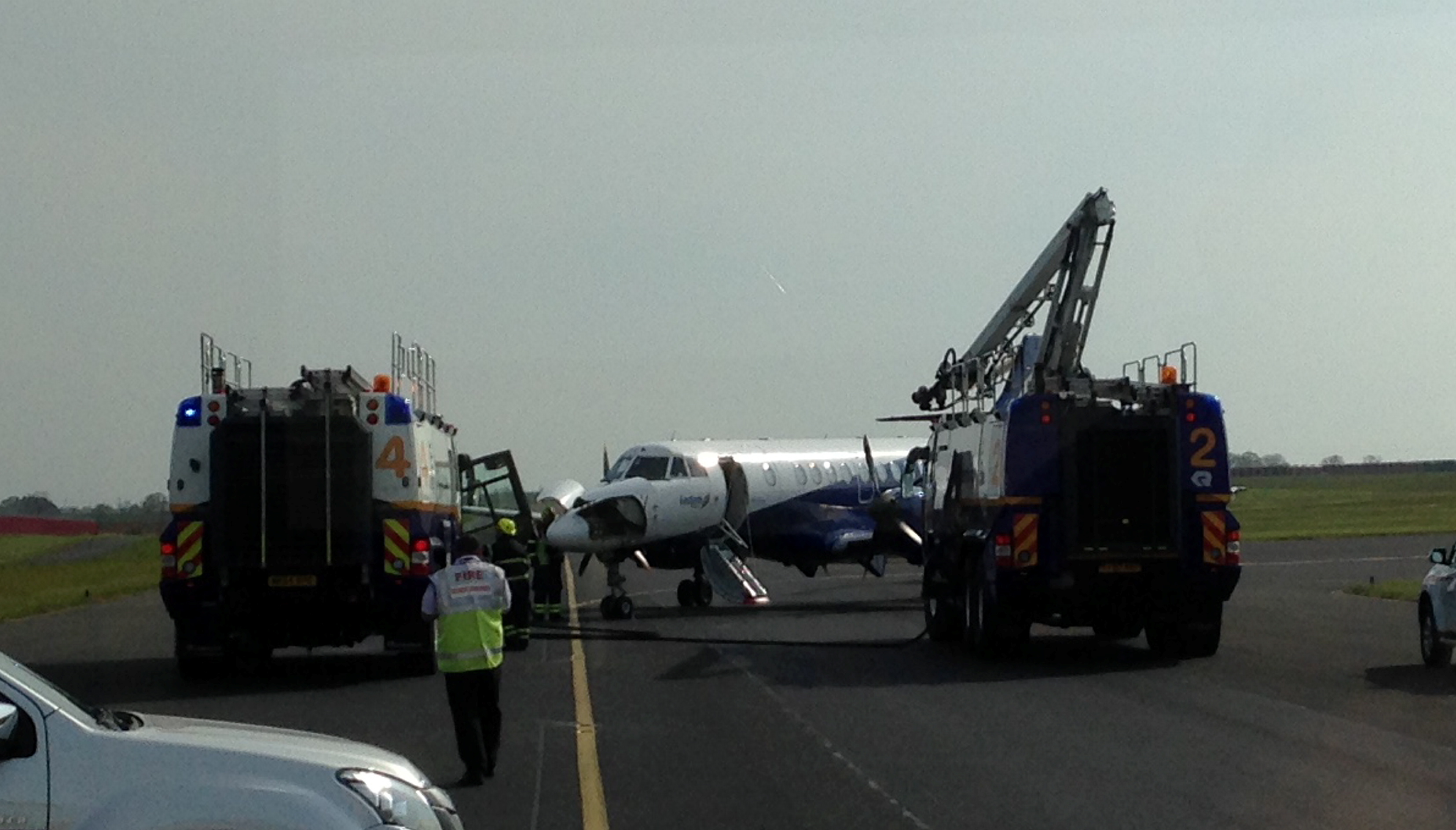 An Aberdeen flight was forced to make an emergency stop today after smoke was suspected to be coming from the plane.
The Eastern Airways flight was travelling from Aberdeen to Newcastle.
Passengers were rushed off the flight after the plane came to an abrupt halt on the runway at Newcastle Airport.
The cabin crew led the 11 passengers to safety, as emergency services rushed down the runway.
Smoke was suspected to have been coming from the nose-cone of the plane.
A 36-year-old passenger today described the dramatic moment the plane came to an emergency stop.
He said: "It was a shock start to the morning.
"The brakes and boosters were slammed on, and we came to a very, very quick stop.
"The crew told us to get off as quickly as we could, and told us to leave everything behind.
"We were taken away from the plane, to a grass verge a safe distance away.
"We could see emergency crews coming down the runway.
"They thought there could have been smoke coming from inside the nose-cap of the plane.
"The plane was left at an angle on the runway because it had stopped so quickly."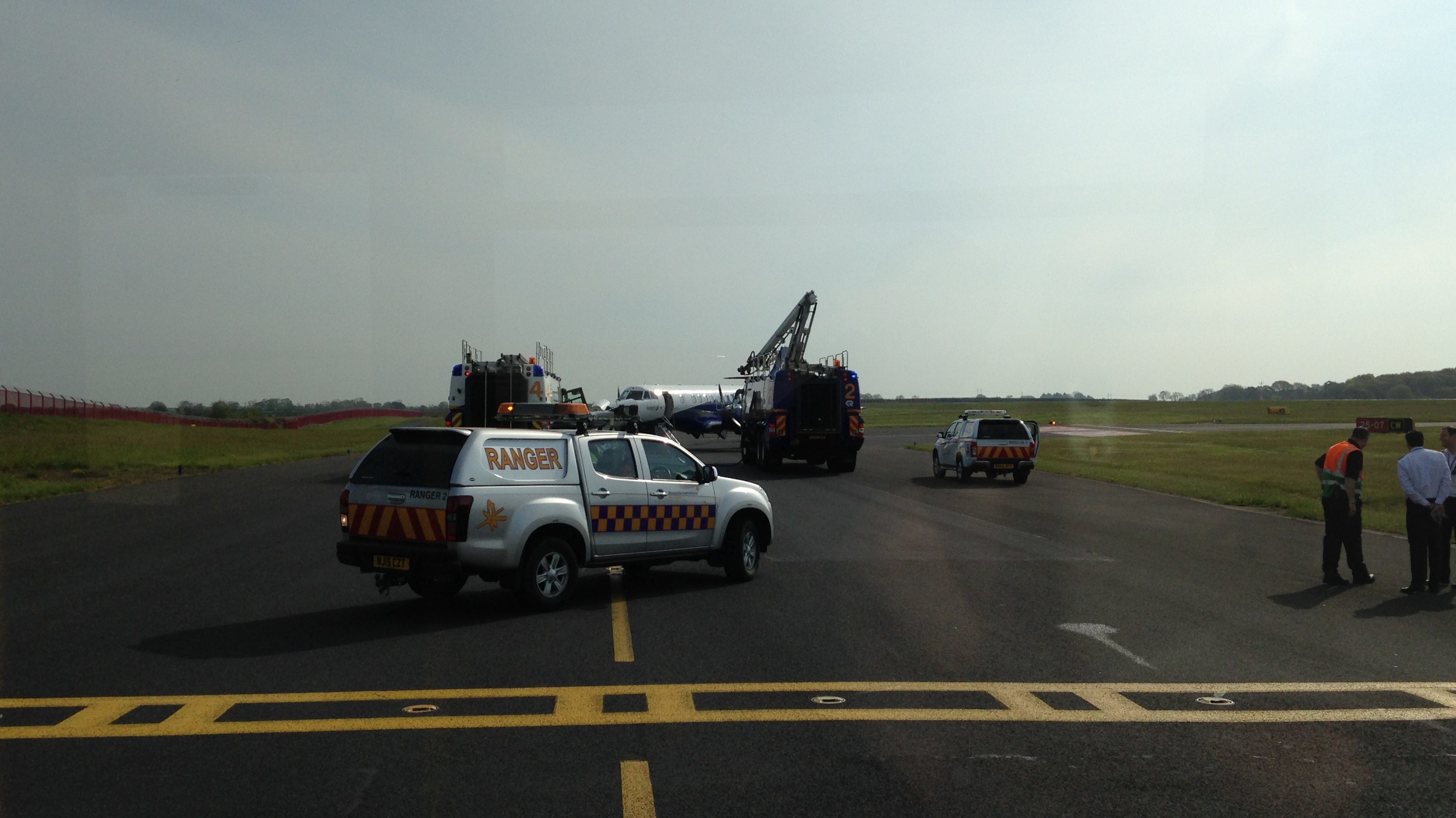 On board the flight was 10 men and one woman.
Three crew-members were also thought to be on board.
An Eastern Airways spokesman said: "Shortly after flight T3 4031 landed in Newcastle and was taxiing onto the taxiway, the aircraft had a technical problem with a heating element in the first officer's windscreen and as a precautionary measure, passengers disembarked the aircraft via the steps onto the taxiway.
"There were 11 passengers and three crew onboard the Jetstream 41 aircraft.  Passengers boarded a bus to the terminal building.
"The airport fire service was in attendance but was later stood down.
"We have launched an investigation and engineers will be inspecting the aircraft.
"The safety of our passengers and crew is our primary concern."