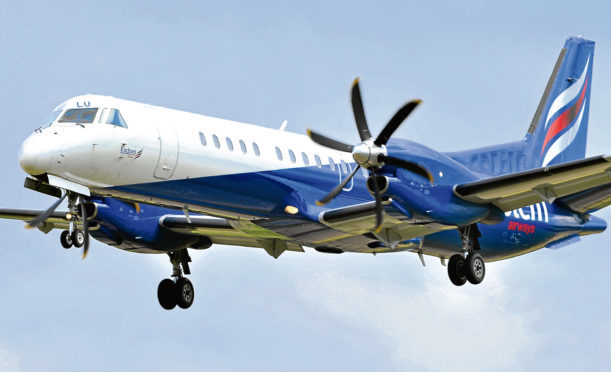 A passenger plane came close to colliding with a fighter jet shortly after taking off from the city's airport.
The Eastern Airways flight from Aberdeen International Airport was heading to Stornoway when the pilot noticed an RAF Typhoon fighter jet so close he had to take evasive action – as did the RAF pilot, who was flying one of two military aircraft in the area.
The aircraft came within 200ft of each other – and it happened because the fighter pilot got distracted by cockpit duties.
The UK Airprox Board, which probes near misses, has published a report into what went wrong and has graded the incident B – the second most serious category.
"It was apparent the (fighter) pilot had become distracted and did not monitor his altitude as he made a left turn to follow (the other fighter jet) and simultaneously tidy up his cockpit and adjust a kneepad that had become uncomfortable."
The incident happened on August 25 last year.
After taking off from Dyce at around 1pm, the Eastern Airways aircraft – a Saab 2000 – headed towards Lewis and encountered the two fighter jets at 1.20pm above Moray, around 15 miles south of Lossiemouth.
According to report, the pilot noticed the two Typhoons were flying 1,000ft above the altitude they had been cleared to fly at.
The first Typhoon moved from left to right and the second Typhoon seemed to move towards the Eastern Airways plane – causing that plane's traffic collision's alert warning system (TCAS) to sound and pilot descended immediately. The Typhoon pilot also moved away.
"The error was noticed and corrected after 10 seconds," said the report.
It added: " The aircraft were recovering to base. It is often during the most seemingly benign tasks common to all sorties – such as recovery to home base – that distraction is most likely to become a factor."
An Eastern Airways spokeswoman said: "The pilots were receiving a service from Scottish Air Traffic Control and were made aware of two fast moving jets in the vicinity above their flight level. The Saab captain reacted to the aircraft's TCAS alert to descend immediately, which he did to maintain safe separation from one of the two military jets.
"Our crew were operating in accordance with air traffic control and company procedures."
An RAF spokesman said: "This incident was caused by the pilot becoming momentarily distracted by other tasks which led to the aircraft descending to a lower height than air traffic control had advised and the pilot took corrective action within 10 seconds. The pilot has provided a frank and honest account so others can learn from this error."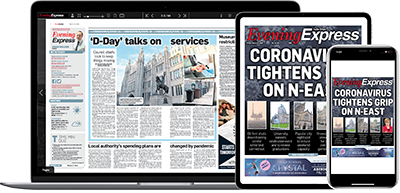 Help support quality local journalism … become a digital subscriber to the Evening Express
For as little as £5.99 a month you can access all of our content, including Premium articles.
Subscribe