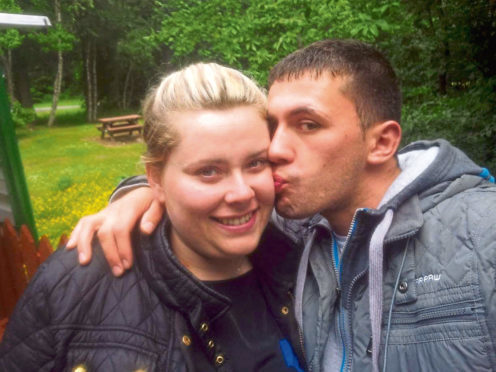 The partner of a man stabbed to death by his best friend has told of her outrage after the killer was granted an appeal.
Darren Barnes, known as Riley, was jailed for 10 years in March after a jury found him guilty by majority of the culpable homicide of his friend Robert Reid, 26.
But Riley, who is also known by the nickname Cannie, lodged an appeal against the jail term.
Robert's family have now been informed the appeal has been allowed with a date set for it to be heard on August 2.
Riley, whose address was given in court papers as Don Place, Woodside, had been accused of repeatedly striking Mr Reid to the head and body with a knife or similar instrument, and had denied murdering Mr Reid at his home on Arnage Place, Aberdeen, on October 26 2016, claiming self-defence.
During the trial at the High Court in Aberdeen the jury heard Mr Reid had 21 different injuries.
Jackie Hanratty, 29, Robert's partner, said: "He's only been in jail five months. When are we going to get the time to grieve properly?
"For him to not give us the time we need to grieve and for the justice system to even consider it, there's no thought for us as a family at all. I thought the final hurdle would have been court. It's now come to the stage it's becoming a joke."
And Jackie, who has a four-year-old son also named Robert, said she is thinking about moving away from the area because of the ordeal.
She said: "When it comes to his release date I don't think I'm going to still be in Aberdeen."
She added: "At the end of the day no man deserves to die by another man's hand in the way he did.
"For them to now consider this after him just spending five months behind bars is an outrage. It's bizarre.
"How can anybody take another man's life like that and expect to get a lesser sentence?
"For him to think 10 years is excessive is a joke."
As a result of the hearing on August 2, Riley's sentence could be lowered, remain the same or be increased.
Jackie is hoping for the latter.
She said: "I hope it doubles."