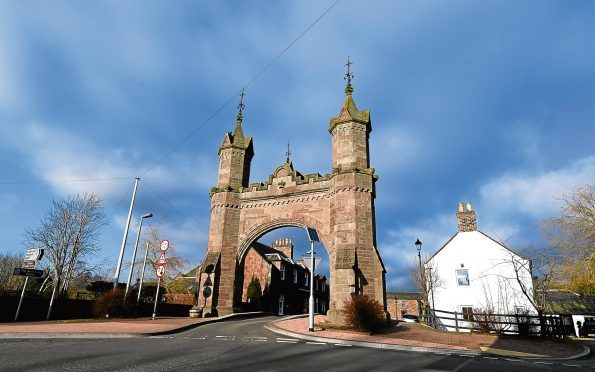 A parent's group has launched a fundraiser to help purchase a defibrillator for its community.
Members of the Fettercairn School Parent Council are behind the project, which hopes to raise £2,500 towards the purchase of the life-saving device and its maintenance.
Once purchased, it is hoped the defibrillator would be stored in the BT phone box in the village square, which would be converted into a storage unit.
Helene Campbell, one of the committee members, said: "If you're going over the Cairn 'O Mount road and something happened, I think it would be pretty helpful from a life-saving side of things to have the defibrillator in Fettercairn."
The idea has been in the works for a couple of years, but it was recently decided to push forward with the fundraising after the children at the school received first aid lessons, which included how important a defibrillator is.
Helene said: "We had a first aid meeting in the school in May.
"We moved into the new estate, and they'd been talking about trying to raise money a year or two before, but they hadn't gotten very far with it."
A few of the members of the parent council committee decided to step up and take initiative, beginning with trying to take control of the phone box to utilise it for the defibrillator. Helene said: "There are defibrillators in Laurencekirk and Auchenblae, but trying to drive there and concentrate when you're panicking is difficult.
"It would be nice to have that as a little back up, something you'd be able to get to within 15 minutes.
"I want to help, support and encourage people, near and far, to help us achieve our goal."
To donate to the fundraiser, visit: http://bit.ly/2DMMgER