Parents turned to "lights, camera, action" in a bid to attract a new head teacher to a North-east primary school.
Moray Council is trying to recruit a new head teacher for West End Primary School in Elgin for the third time. The previous two attempts by the authority failed to find any suitable candidates, despite offering myriad incentives.
Now, the school's parent council has filmed its own recruitment video to be included on an online advertisement, highlighting the vibrant environment in which the school operates. Footage has been captured of lively singing performances and bustling assemblies.
Children eager to see a new head teacher at the school have also held up a banner asking applicants to "join us".
Alex Dunbar, chairwoman of the school's parent council, said the group was eager to think outside of the box to attract staff.
She said: "It might encourage a lot of people to apply or it might attract none. We just wanted to try so that we know we had done our best."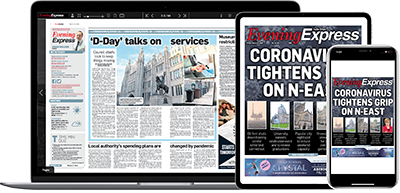 Help support quality local journalism … become a digital subscriber to the Evening Express
For as little as £5.99 a month you can access all of our content, including Premium articles.
Subscribe