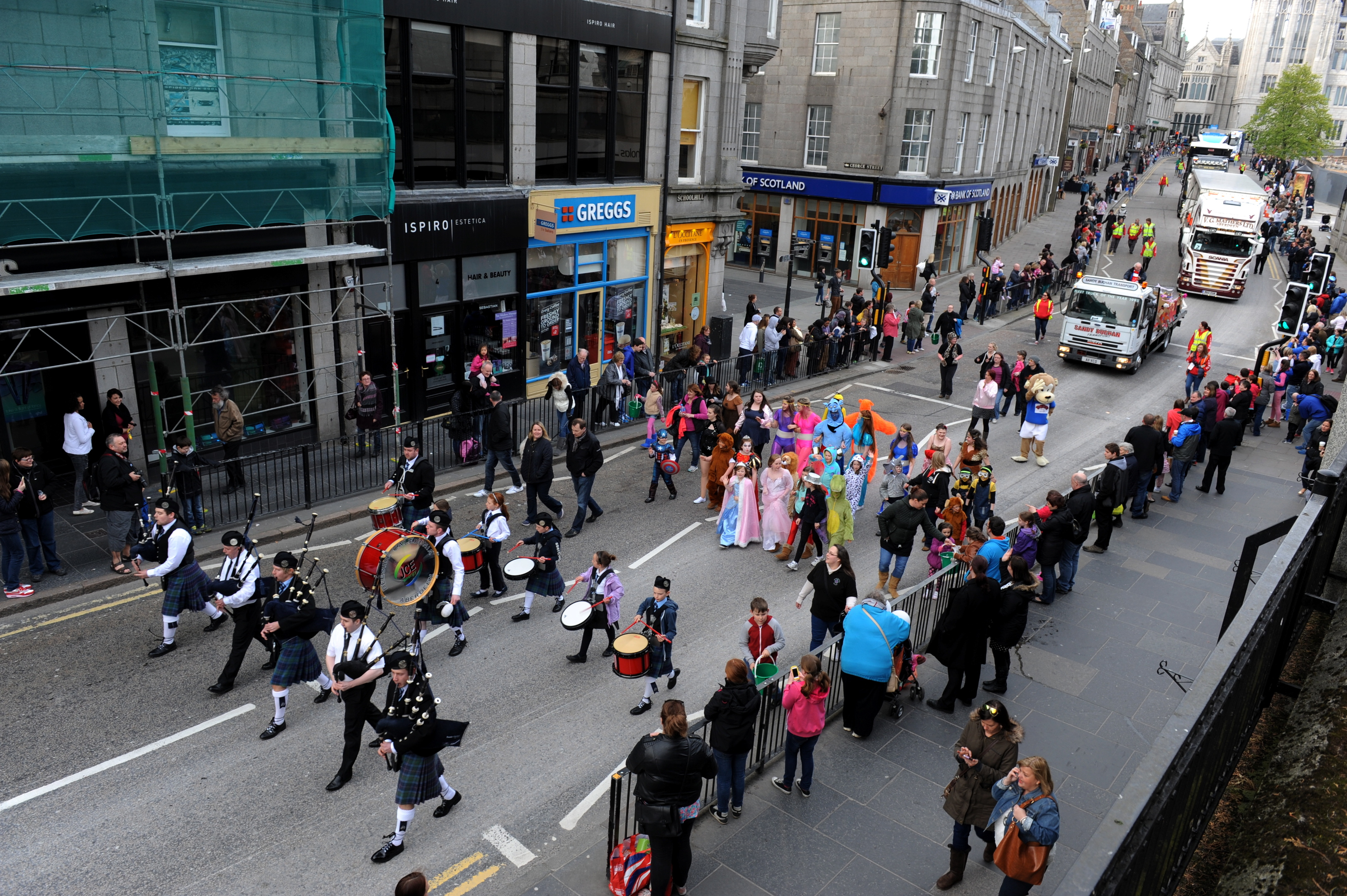 Aberdeen's traditional torcher parade could be on the brink of burning out after more than a century, the Evening Express can reveal today.
The annual event – which has been organised by Aberdeen University Students' Association (AUSA) for more than 120 years – is struggling to stay afloat, faced with a lack of interest, dwindling attendance and fewer donations.
Part of the city's heritage, the parade of 2016 could be the last, organisers said today.
In pictures: Aberdeen's Torcher Parade through the years
Holly Bruce, 22, head of the charities and communities group at the university, said: "It's completely in danger at the moment.
"If the parade can't get the backing of the students and the community then it's going to die a death.
"It was once the biggest event of its kind in Europe. People have memories of going to the parade and loving it.
"Each event would raise tens of thousands of pounds for charities, it would be the highlight of the year for many of them.
"We're not seeing that same return now.
"Last year we only had 17 floats."
Holly says changes to the academic year at the University of Aberdeen have also forced a change in the timing of the event.
Students are no longer able to attend near Easter, now reserved for exams, so the parade was moved to the colder month of March and without much fanfare.
Holly said: "I don't think a lot of people, even local people, knew about the change.
"And it's made it tricky for students to get involved."
Attendances have not been what they once were according to Holly, and the lack of return for the charities involved is making the hard work of organising the student-led parade less worthwhile.
Arranging to close roads, recruit volunteers and raise money is becoming increasingly difficult according to Holly.
But she is determined to see that the Torcher Parade, should it disappear, goes out in a blaze of glory.
Holly said: "I want to bring some passion to the event that perhaps only a local understands.
"It would be so sad to see it go after 126 years.
"Last year we had 17 floats, this year we'll have 50 – I'm going into schools and calling everyone I can to get the community involved.
"We need as many people there as possible."
The Torcher Parade 2016 is due to take place on Saturday, March 19.