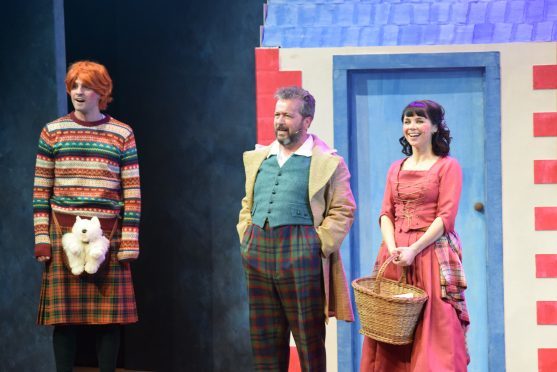 It is not every day you get to go to the theatre and let yourself be a kid again.
However, I got to revisit the enchanted world of Beauty and the Beast at the Aberdeen Arts Centre.
Live-action or animated, the much-loved fairy tale never loses its charm.
Director Rodney Matthew, who also portrayed Belle's father, embraced the latest Disney adaptation and added a creative touch to reflect the humour of the city.
The timing of every joke was absolutely brilliant and audience members were thrilled to sing along to popular tunes you would not necessarily expect to hear in Beauty and the Beast.
At first, it was a bit strange to listen to characters created in 1740 sing famous hits, but they were a perfect fit for the modern adaptation.
Ewan Petrie, who plays the Beast, almost brought the audience to tears when he delivered an emotional performance of one of the biggest hits of 2016.
Connell/ Donnell, played by Mark Wood, did a phenomenal job in getting the audience involved, while Hannah Donaldson, Lisa Milne and Cameron Mowat, who brilliantly brought their characters to life with a local twist, had a great chemistry.
Five Aberdeen Academy of Performing Arts students also did a great job portraying the Beast's household pieces.
Intended for family viewing, there are parts of the show which will appeal more to adults, while the magic will please the youngest and those young at heart.
Just like Belle's books, the show is full of adventure, romance and happy endings.
So let Aberdeen Arts Centre and Castlegate Arts invite you to be their guest and get into the festive spirit during one of their shows, which run from today until December 31.
Performance times vary.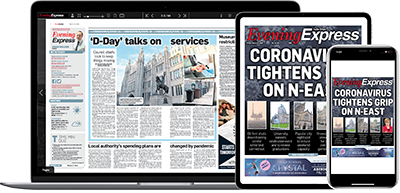 Help support quality local journalism … become a digital subscriber to the Evening Express
For as little as £5.99 a month you can access all of our content, including Premium articles.
Subscribe