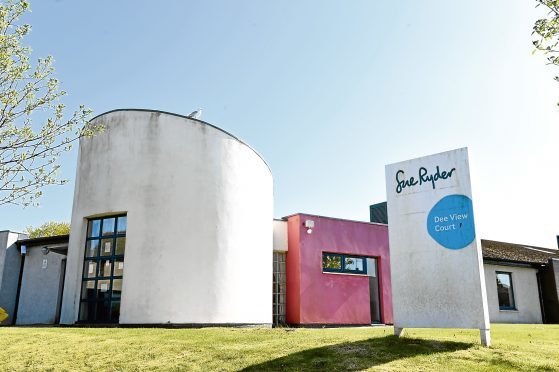 A support worker has been given a 12-month warning and told to write an essay on her behaviour after she refused to take a resident to the toilet.
A Scottish Social Services Council (SSSC) hearing found Helen Stewart had failed in her duty of care when she failed to assist a colleague who needed support to take a resident to the toilet.
While working at the Sue Ryder care home at Dee View Court in Aberdeen, she was found to have told a resident "she could defecate in her pad instead of being transferred to the toilet, or words to that effect".
The panel deemed Ms Stewart, who no longer works at the North-east care home, had abused her position of trust which interfered with the resident's right to contribute to decisions on issues affecting their life during the incident on or around April 13, 2015.
The SSSC panel added the circumstances would have made the resident "feel distressed and intimidated".
Ms Stewart was also found to have shouted at a colleague and sworn in conversations in front of residents.
The panel stated: "Failing to assist a colleague to transfer a resident to the toilet constitutes a failure in a duty of care, putting the resident at unnecessary risk of harm.
"The allegations are serious.
"It is alleged you caused a service user to become distressed.
"There is a risk of repetition of the behaviour.
"You have not engaged with, or displayed insight to, the SSSC.
"The alleged behaviour took place over a year ago.
"However, given the lack of evidence of remediation, public confidence in the profession would be jeopardised if you remained in practice without restriction."
A 12-month warning has now been placed on Ms Stewart's registration, and she is required to write a "reflective account" of the events
The SSSC said: "You must show clearly that you understand why your actions were wrong.
"You must show that you understand why it is important to be aware of the power that you have in a working relationship, and why you must never misuse this.
"You must also explain why your actions must not put people using services at unnecessary risk of harm."