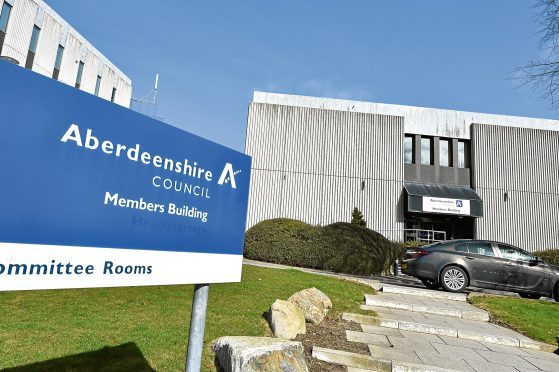 A former social worker who failed to check the criminal record of a man when he moved into a family home has been cleared of misconduct.
Victoria Milne was a social worker with Aberdeenshire Council in the children and families team at Stonehaven in the 13-month period leading up to October 2014, and she was asked to address a string of allegations about her conduct at work.
After the council dismissed Ms Milne, a case was referred to the Scottish Social Services Council (SSSC), whose Fitness to Practise Panel held an impairment hearing in Dundee last week.
After taking evidence from several of Ms Milne's former colleagues, the panel found Ms Milne had had to monitor the welfare of three children but when a relative moved into their home she failed to carry out a police check on him, which placed the children at risk of harm.
When dealing with another family, Ms Milne failed to discuss an allegation of sexual abuse with police despite being told to do so by her manager, the panel found.
However, the panel said Ms Milne's wrongdoing amounted to "deficient professional practise" rather than misconduct.
A report out this week summarising the panel's decision to dismiss the case against Ms Milne states: "The panel was of the view that your line manager made a number of assumptions that did not fully align with your level of relevant experience.
"As a consequence, it is more likely than not that your capabilities were not properly understood.
"Had your capabilities been fully understood there was a reasonable possibility, you might have been provided with additional support and that you would have avoided some of the failures that contributed to your deficient professional practice."
It adds: "There is evidence that concerns about your practice were not acted on as quickly as they might have been.
"Had they been acted on more quickly and had they been drawn to your attention, it may have been possible to address your deficient professional practice at an earlier stage and to support improvements."
The panel also accepted the working environment was a busy one and that there were pressures within the team.
Addressing Ms Milne, the report says: "There is evidence that, for a period of time, you were anxious about your workload.
"The panel was satisfied that this anxiety was genuine. It was also satisfied that it was avoidable."
Maria Walker, Aberdeenshire Council's director of education and children's services, said: "We will carefully study the notice of the decision published by the SSSC and consider how to address any concerns they have expressed.
"Victoria Milne has since left the council.
"We have an annual review process in place for all employees as well as excellent staff training to ensure highest possible standards are met."
Ms Milne is not currently working in the care profession.
The panel said it was satisfied she had "grasped a number of difficult lessons" and is "capable of putting these lessons into practice".
The Evening Express was unable to contact Ms Milne.